Has GarageSale 8 been tested with Big Sur? Want to know if there are any issues prior to installing. Thanks
I would be careful right now as I seemed to have run into a showstopper type issue where my GS8 went backwards in time 2 months erasing hundreds of hours of work…after a reset it went back to normal but I am not sure what the issue may be as the developers are currently helping me look into this on another thread.
After researching other issues with other Mac users those with MacBooks from 2013 are ending up with bricked computers. It seems rare at this point but it feels like a typical apple release chock full of issues
We haven't found any problems in our testing with Big Sur so far.
Also, our usage statistics are showing that there are more than 500 users we launched GarageSale on Big Sur, and so far there have been no problems reported.
I've had no problems at all so far.
Other than the initial startup of having the entire GS8 reverted back in time 2 months, I have also not encountered any other major issues. We have 2 computers in our workflow using GS8 on Big Sur and we have not noticed much of a difference or any other major issues so far. With side panel windows open (Attributes, Shipping and ebay categories) the moving between listings seems slightly slower but that could just be nit picking tiny details as it was slower before I updated as well and the difference is not noticeable enough to be certain.
One odd thing I am noticing on GS8 is a text coloring "darkening out" listings that have not been "interacted with". I am not sure if this is related to my specific issue but some listings are in a different shade of black text until you click on them…just an aesthetic thing so not major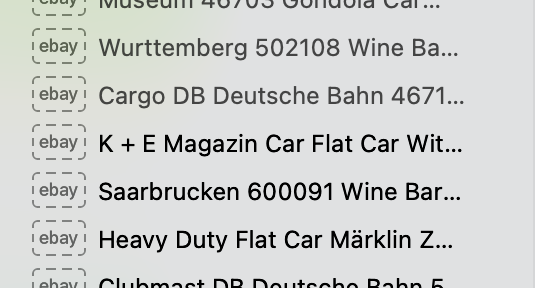 This topic was automatically closed 10 days after the last reply. New replies are no longer allowed.