Ok, GS says this is an eBay issue, I just want to know why I cannot list it is really ticking me off as not making my life easier now. Changed the title, changed the listing, changed the returns, changed the payment! Please don't tell me to look at the common list of things again, just sort a solution with eBay.!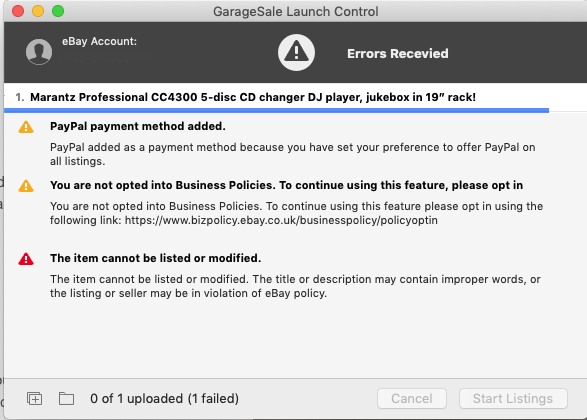 The first two are dumb enough let alone the last one.
Any help would be much appreciated.