Hi, I made a custom template( aair pro) to showcase my logo, but with the new ebay regs and active content, my listing template doesn't work for the mobile phone. Now, I CAN fix it sometimes by adding the meta tags in their fix with in each listing, but going forward, I want all of my listings with the template to work. I'm not sure how to accomplish this.
Weirdly is seems to look ok when I mobile check it: The first screenshot is before "fixing" and the second is after.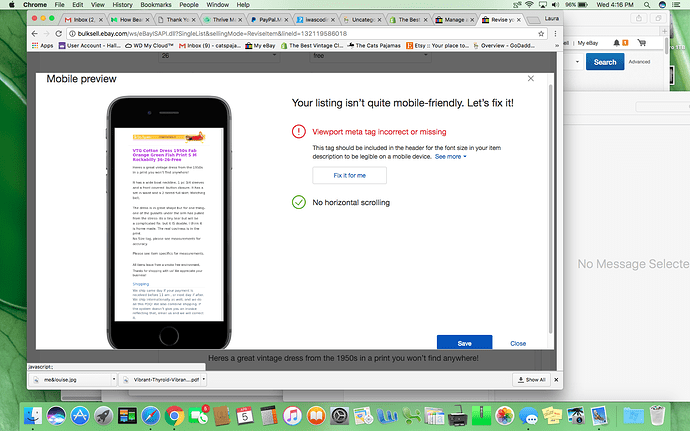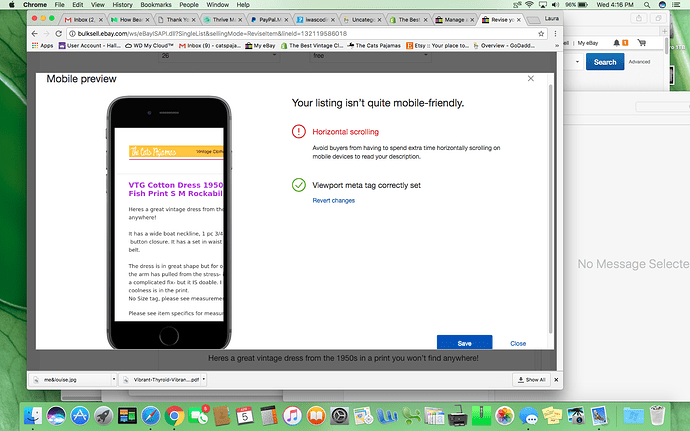 When I click to fix it, it makes it too wide. So Im not sure whats happening, as in I should leave it as is, or add code to make is fit the mobile window.