Good day,
I use the orders Smart Group for feedback messages, Requests, etc.
2 Requests
Smart Group does not sort by date.
Also I can't filter by Date - So My Feedback Not Received folder has very old stuff in it. All the filters are Yes/No. It would be great to have an Order Date filter.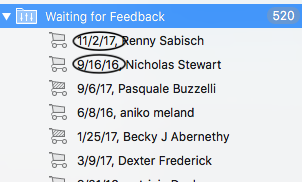 Thanks
Tracy