Hi,
I know this has been already discussed, but if I am not wrong there was no solution.
It seems that GS put the version number into the description code. As you can check, all my listings have it:

And it also appears in ebay mobile app description preview: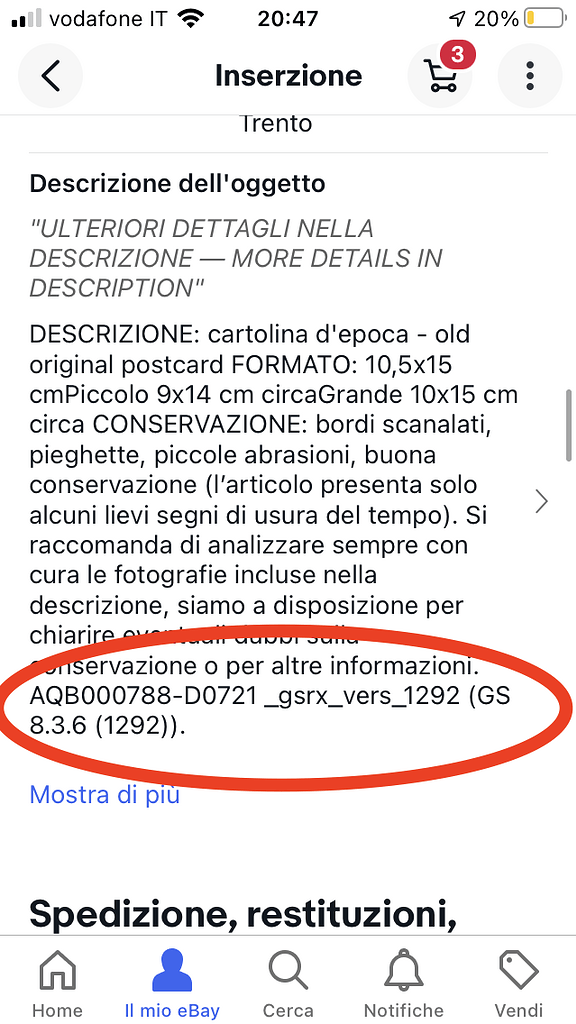 Please is it possible to remove it? The footer section only has the SKU code to appeared under description, nothing else.
Thank you
Federico