If I pick any design template and start typing my own texts, weird thing start happening - does this happen for you?
For example, I pick "Postcard" design: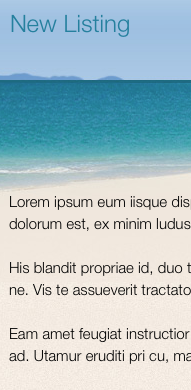 Then I add three lines:


I highlight those three lines:


Click bullet list, and this happens: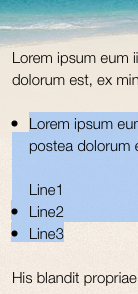 I then switch to Editor Mode (Code view) and then back to Preview Mode and it then looks like this: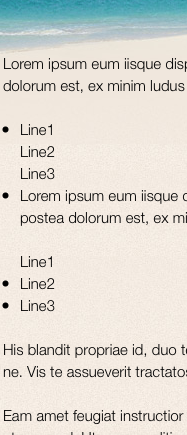 This is just a small example of the types of text formatting problems I'm having with GS7 - I'm using a fresh install (and tried reinstalling) of GS7 and a relatively new install of OSX El Capitan on a 2007 iMac that is running Office 365 and Adobe CC without issues. I do not have Convert to HTML on in Editor or Preferences.
I have everything else in GS working well, I was told in a previous ticket that it's probably a Webkit problem/bug, but if I can't write my own texts it kinda defeats GS's main and whole purpose.
Can anyone shed any light on these problems - I have tried everything to fix but having no luck - is everyone getting this?