I have been having this problem for about 5 weeks now but I guess I thought it was something I was doing wrong. I no longer think that.
Lately, when I go to change descriptions or pricing on items that I have had up for sale for some time, the Drop Zones are all empty.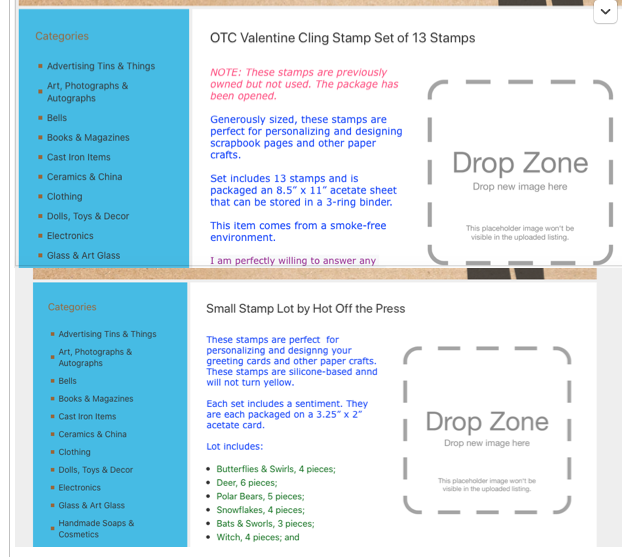 I've been re-inserting the pictures manually.
But doing that causes double pictures. So if I had 4 images on the page, and it showed empty, I would re-insert 4 pictures in the Drop Zone. Once that happened, I would have 8 images in the Drop Zones, 2 of each.
So last night, I was going to change some information on my open sales via GS, but I figured I'd look at them online before going through the rigamarole. Sure enough, the online pictures were in place. But 6 out of 14 of the copies in GS had empty-looking Drop Zones.
I can't figure out what the problem is.