On garage sale spacing looks ine, when auction i s uploaded to ebay it is double spaced. any help?
I provided the code below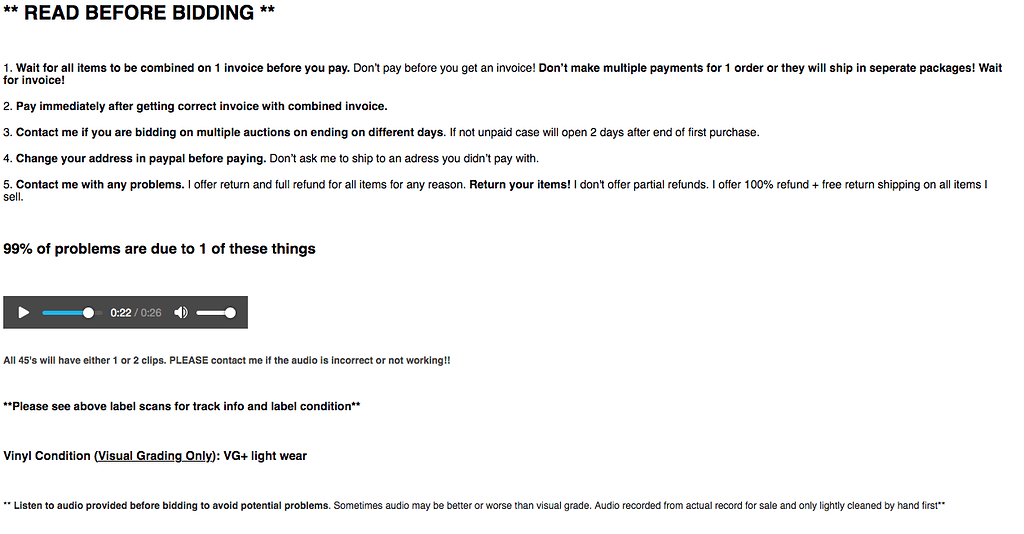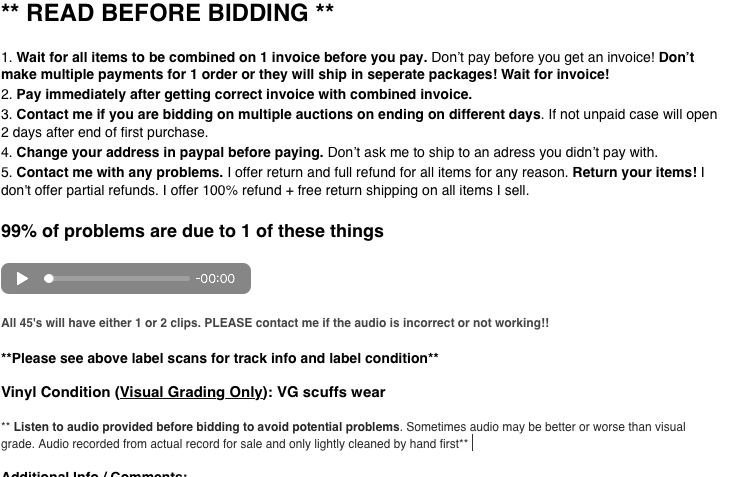 ** READ BEFORE BIDDING **

1. Wait for all items to be combined on 1 invoice before you pay. Don't pay before you get an invoice! Don't make multiple payments for 1 order or they will ship in seperate packages! Wait for invoice!
2. Pay immediately after getting correct invoice with combined invoice. 
3. Contact me if you are bidding on multiple auctions on ending on different days. If not unpaid case will open 2 days after end of first purchase. 
4. Change your address in paypal before paying. Don't ask me to ship to an adress you didn't pay with.
5. Contact me with any problems. I offer return and full refund for all items for any reason. Return your items! I don't offer partial refunds. I offer 100% refund + free return shipping on all items I sell. 
99% of problems are due to 1 of these things
All 45's will have either 1 or 2 clips. PLEASE contact me if the audio is incorrect or not working!!     
**Please see above label scans for track info and label condition**
Vinyl Condition (Visual Grading Only): VG scuffs wear

** Listen to audio provided before bidding to avoid potential problems. Sometimes audio may be better or worse than visual grade. Audio recorded from actual record for sale and only lightly cleaned by hand