I am trying to upload a 100 year old book to eBay's BOOKS → ANTIQUARIAN & COLLECTIBLE category.
But GarageSale is giving me an orange triangle with an exclamation point and this message: This product belongs to a different category, so the category has been changed.
Beneath that is a red triangle with an exclamation point with this message: Item condition required. Condition is required for this category.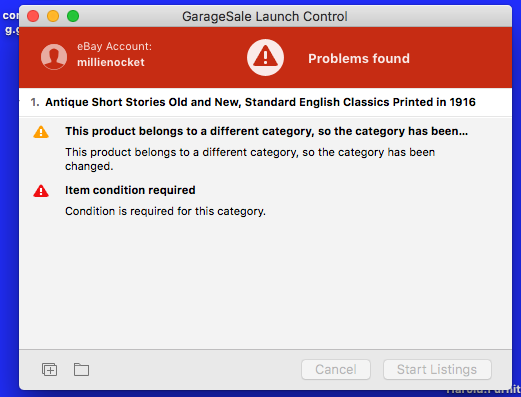 Well, it's NOT required in the Antiquarian category, where it belongs.
So is this GS or eBay refusing to allow me to post it?
If it is GS, how do I override this decision? I have changed the title to at least 12 different iterations trying to get my point across that it's a very old book.