No GS support and changes to Ebay has me thinking if GS is worth continuing with.
This item was sold 24 hours ago and is still;l marked as 'Active with Bids or Sales'

Looking at the listing in Live Mode shows:
If I duplicate this item to list another item with identical properties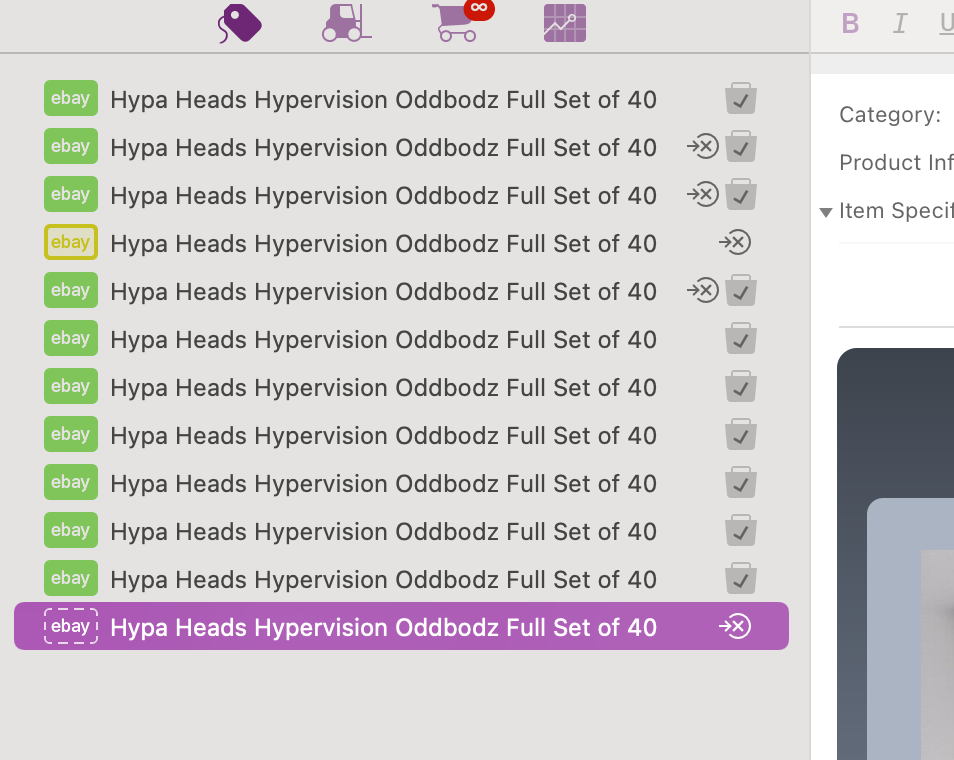 I see: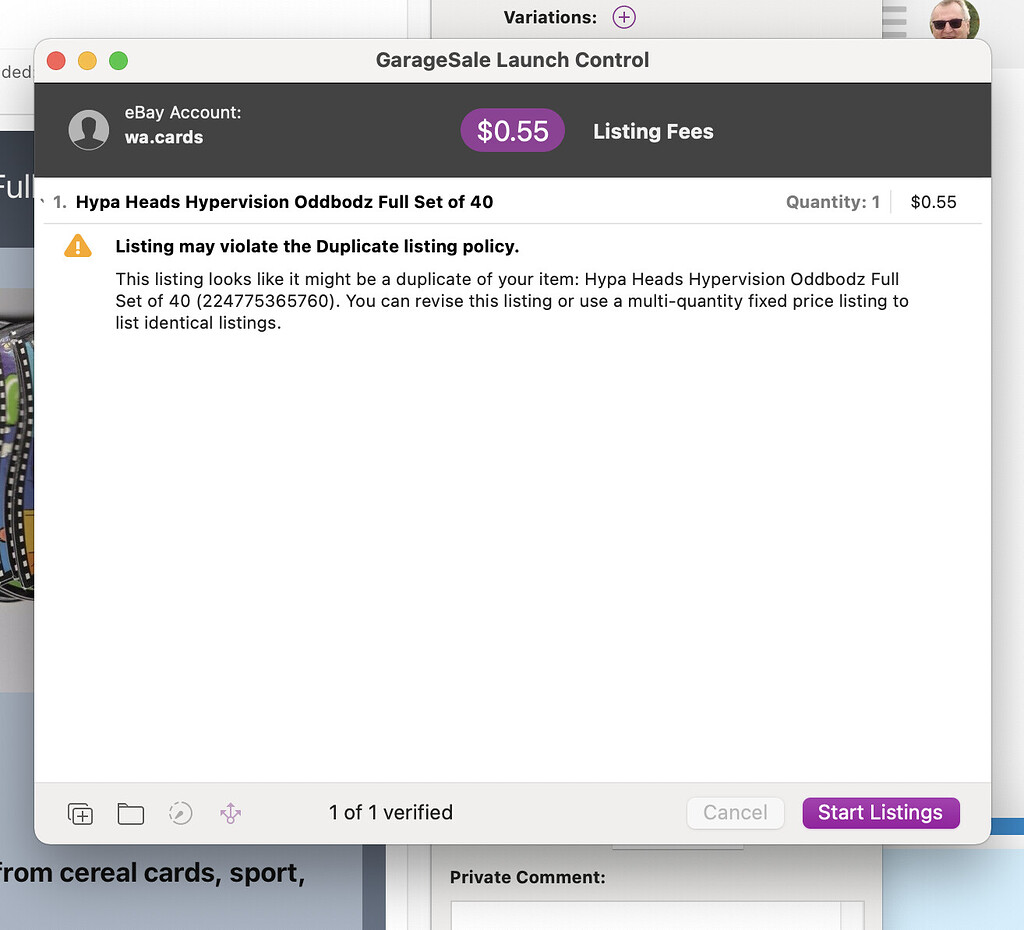 In reality , I have now got to 'Stop' the sold listing to list the identical item.
Come on GS Help. Give me some Advice. Are you looking at this or just ignoring my post.
David