I'm using a Macbook running 10.14.4
Upgraded from Garagesale 7 last fall, to 8 today.
Keep getting this keychain error, when trying to make a listing.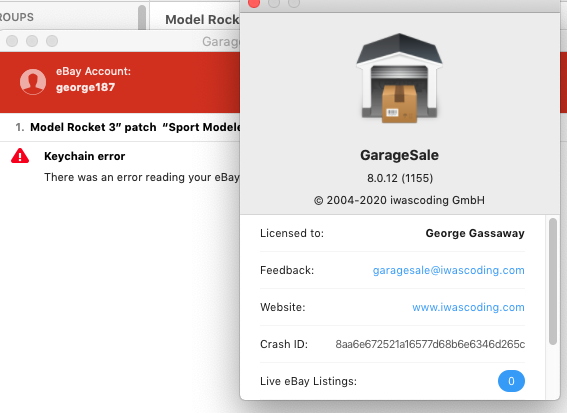 Seems like it's looking for a new password for Garagesale 8, or can't find my real password as it is looking in a directory for 7. See 2nd screenshot, the account lists garagesale 7 at the end.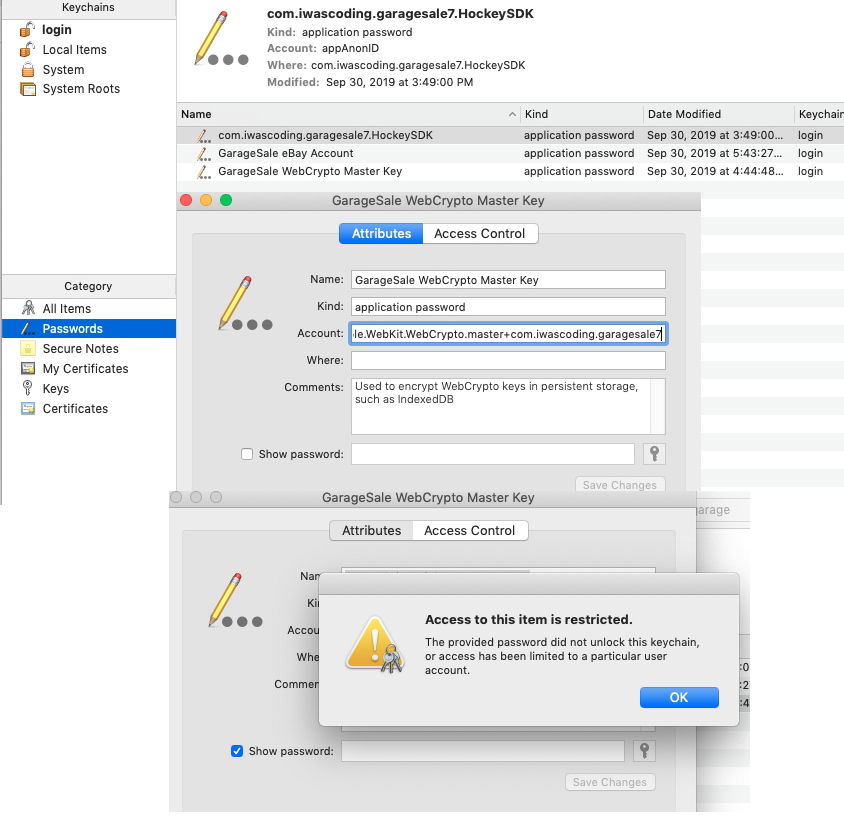 In the lower part of the image above, I pasted in the same dialog box when I try to get the password to appear, with the "Access to this item is restricted" message.
What do I need to do to fix this so I can list things on eBay again?