Hi guys,
Just joined the forum as I've updated today to the latest version of GS and have encountered the same problem as many others here.
I've followed all the threads and tried everything to resolve this including deleting and re-adding my accounts, deleting everyting from keychain and restarting the machine. All to no avail. I'm on Mac OS High Sierra v10.13.4 and using the latest verison of GS (upgraded today)
I've just loaded all my listings manually for today but really need to resolve this issue.
I think that it is linked to the drop down box on the payment options which says 'Payment Profile' - 'Don't Use'. When I click the only other option to update profiles nothing happens. It's almost as if the payment options can't read from Preferences.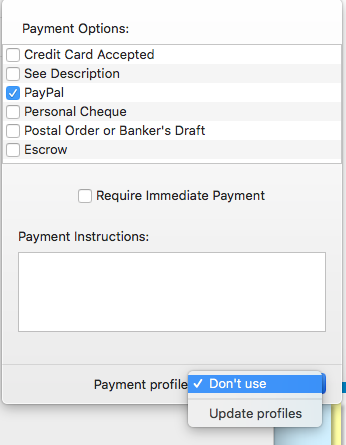 Can anyone help with this?
PS - please excuse if I am absent for a few some time between reponses.