Just to say it suddenly stop working …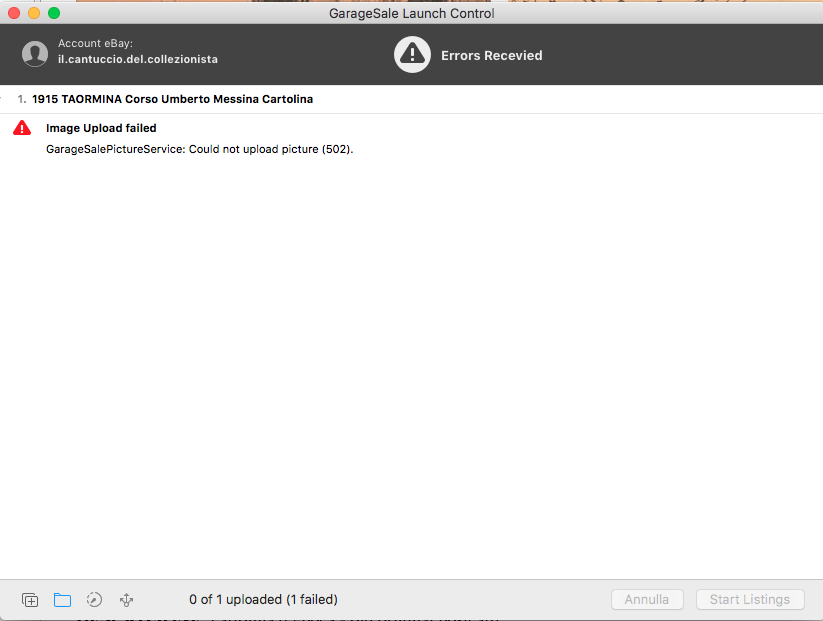 Hi Federico,
do you stil get that error?
I just tried it here but the image upload worked like a charm so it might have been just a temporary issue only.
Regards, Kristian
Yes, now it works! Thank you
Thank you for your feedback.
We made some updates to the server in the last hours. This should explain the temporary issues.
Regards, Kristian
Welcome @kristian , so is it normal if synching is not working at all?
Hi Federico,
can you post a new thread with the synching issue?
Just note that Ilja is currently on vacation and won't be able to reply immediately.
Regards, Kristian
Hello Kristian,
I already sent different messages to @ilja during last days about issues with synching, now I understand the lack of replies. Don't worry, I won't add other thread in order to avoid too much issue about synching.
Anyway, today has been a quite buggy day, synching apart, I will post later new threads about these new issues I found…
Federico
This topic was automatically closed 10 days after the last reply. New replies are no longer allowed.