Hi Garagesale Team,
I was using a webdav configuration as own image server which includes an alternate Port (2078) and configured it like this:

It was working fine in GS7 but now after upgrading to GS9 I get this error message after testing the settings: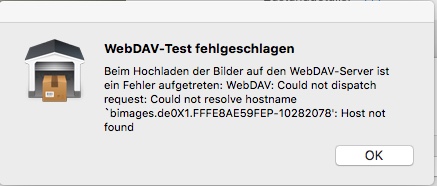 I get also image upload errors when I'm using this webdav server in regular upload of listings to ebay.
Could you please check this problem ?
I have some listings where I need more than 20 images so the GS image server is not an alternate here.
Thanks and BR,
Andreas