GS 7.0.14b5
Is Reveal Original supposed to work in Orders? It doesn't matter which Smart Group or order I select, I always get this same dialog: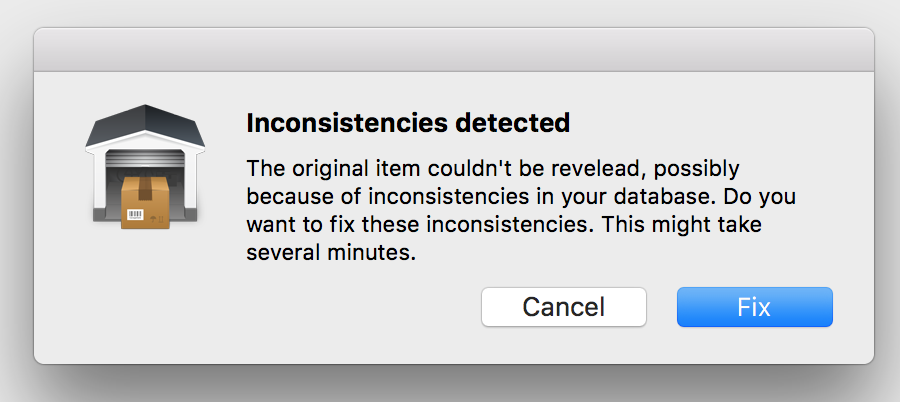 I click Fix and have waited a long time but nothing changes.
I backed up my db and even tried the debug start options -
First tried Rebuild Index -
restarted and tried auto repair corrupt database.
Still get the above dialog when selecting any order then Reveal Original.
Reveal Original works fine in Listings.
any ideas? Its not a huge deal right now because I don't have that many orders

but one can dream