when I go to the shipping options menu, I can't see what is selected, as the text area taxes up more than the available drop down menu area, and I can only see when I click on it to drop down… (more clicking) when there seem to be spare blank space beside…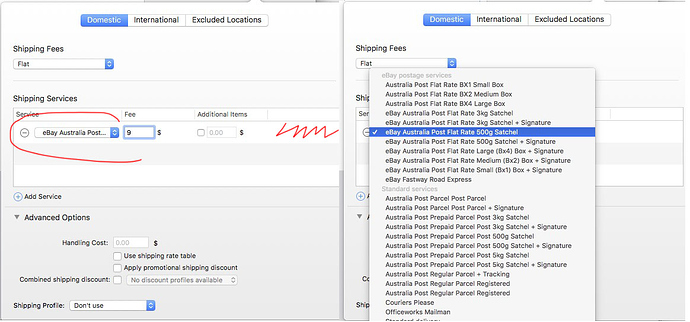 also when I go deeper and use the shipping profile, I get a cryptic menu list which does not tell me any of the weight limits for the shipping (and many of those costs don't match the Australian ebay postage costs, though that may be an ebay problem) so I can't select a service if I don't know what it is… any work around.?
(this may not be a GS caused problem but they like to do a bit of a word fest when it could be trimmed down a lot… even on a 27" iMac they are starting to fill up screen space with useless/or wasted text area…
.

and when I close those dialogues, and go back to editing my listing, there is no 'preview' showing what the service is selected or cost…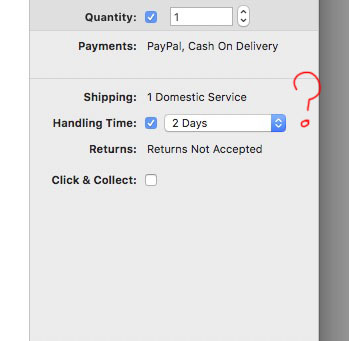 (this becomes a problem if I am working quickly and duplicate the auctions to something which lighter or heavier and a different service fee. because to check, I have to go back individual though that again. (any chance of having it like it was in GS6. or something similar.
Regards, Sandy