This happens on a brand new database with listings manually exported from GS8 and reimported to GS9. Ebay accounts and settings were re-entered manually as well.
Cannot enter numerical values with a comma for price and best offer, this also affects fixed price (instead of percentage) offers sent to watchers. In the latter case, entering a value with a decimal point like 79.99 for an item with a Buy It Now price of e.g. 99,90 results in ebay giving back error that the offer price is higher than the Buy It Now price, so it seems like ebay treats "." instead of "," like a digit grouping separator (or thousands separator) instead of a decimal separator.
This also affects Starting Bid and Reserve Price values.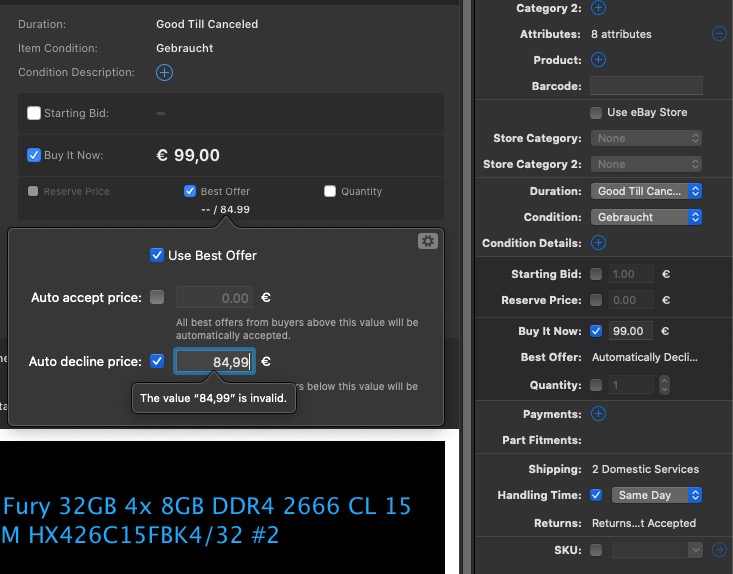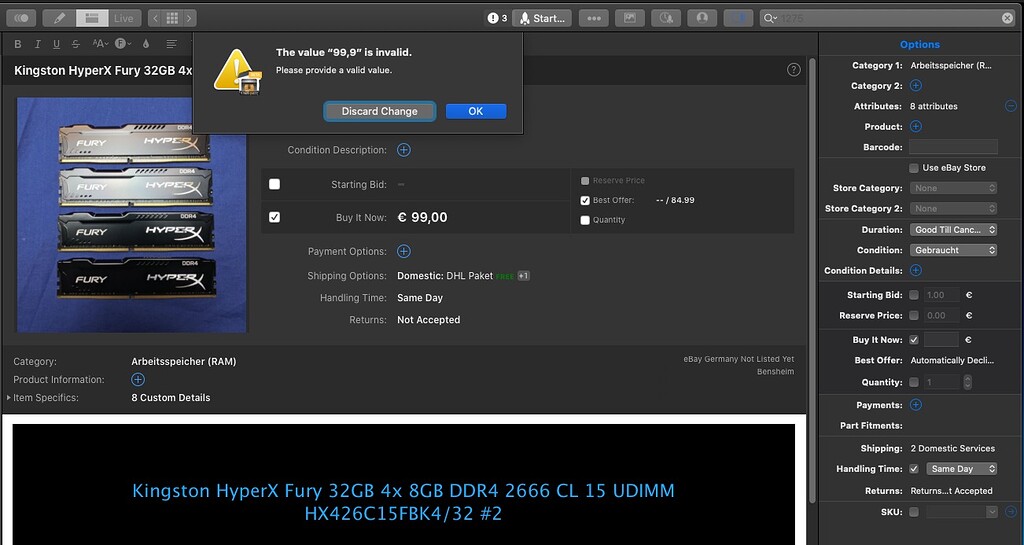 Also, sometimes the "Advanced" and "Properties" tab in the listing view disappear, but reappear after restarting GS9.