Hi,
In GarageSale for international shipment I entered 5 different countries with different shipping costs.
But I do want to ship to more countries, so I need to set the option on eBay called "Additional delivery locations: costs on request" (I don't know the exact englisch writing, this is just a translation from German).
I think this is the field called "Versandziele" in German: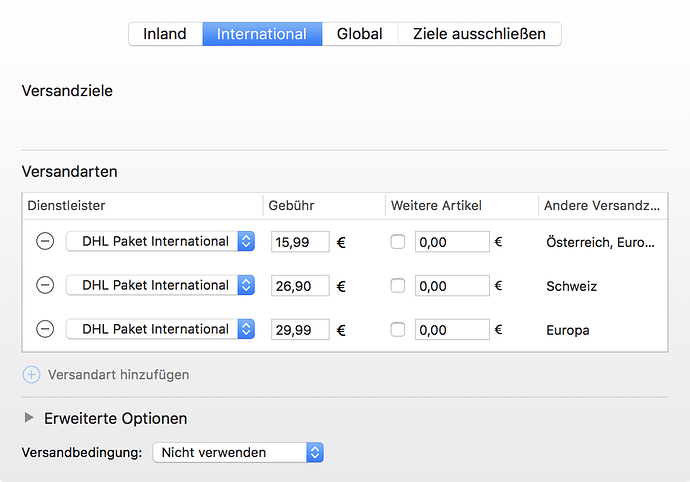 But it is not possible for me to edit this field.
If I create a new listing, I can edit this field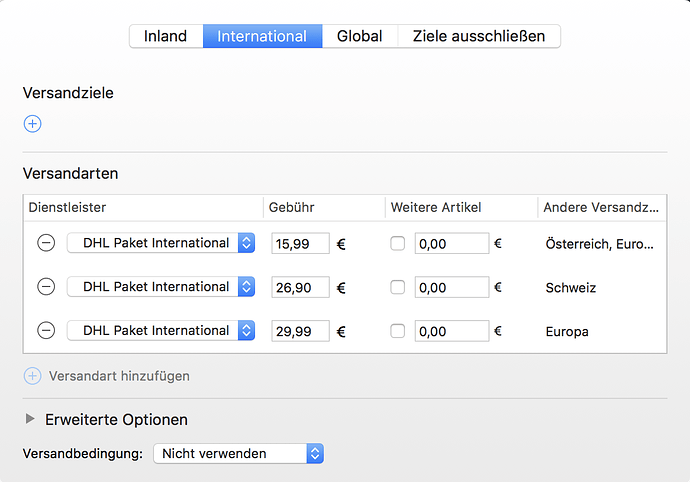 How can I edit this field on my existing listing?
Greetings,
Christoph