The three profiles:
Returns
Shipping
Payments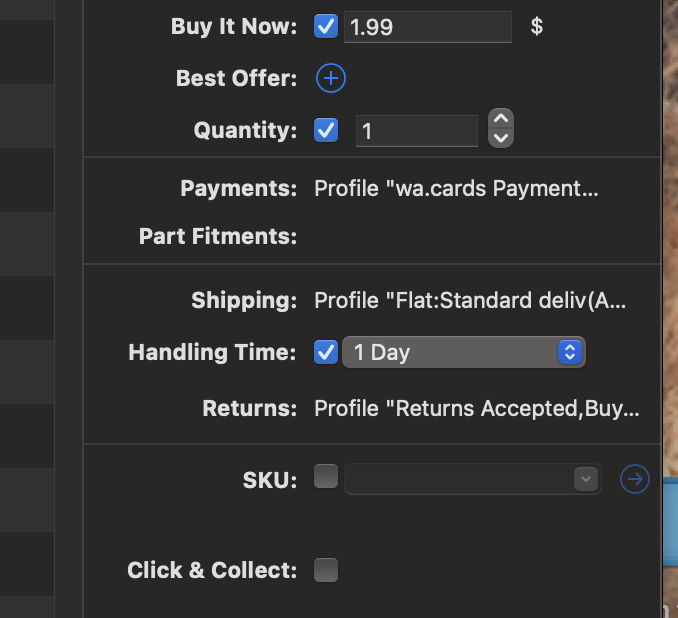 Can be a real dogs dinner after importing (restoring?) items from Ebay. I found that there was a mixture of horribly named Ebay Profiles with items that showed the correct "non-profile" attributes as defined by me.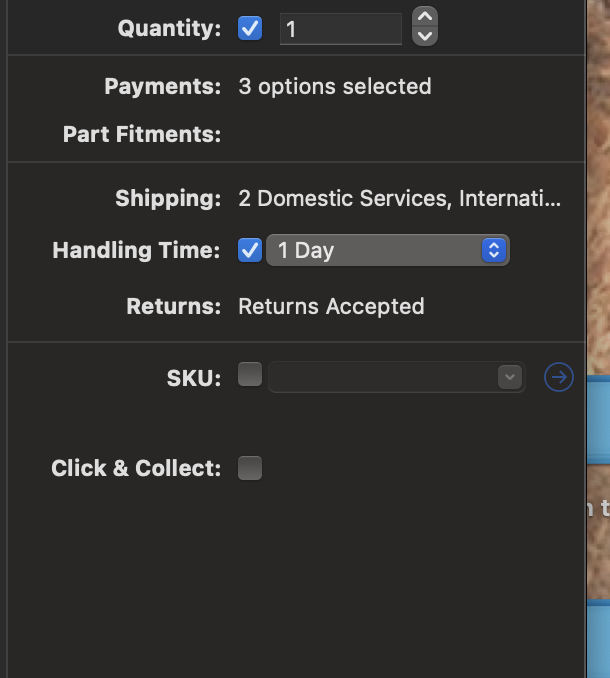 Firstly I tried to use a smart group to on the Returns Field but there were so many options it was impractical.
I came up with this Smart Group solution to locate only those with Ebay profiles: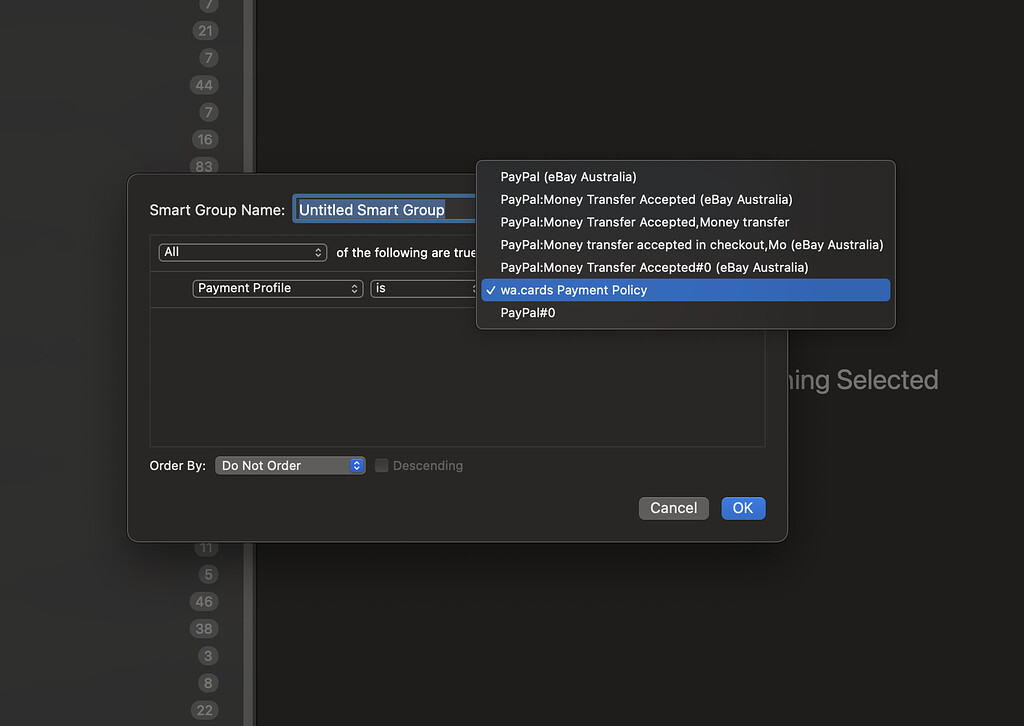 It was 99% effective and save me heaps of work - belatedly.
PS. I know the benefit of using Ebay Profile but I have together my database up ad running before I can take this step.
David