Having difficulty uploading auctions.
Highlighted a group of about 90 auctions and selected start auction : Calulates listing fees but I'm not able to start the auction
Repeat with same group 5 minutes later :
Problems found error: Internal error to application message
I select 30 items from the group at start auction: It works
I select 50 items: Problems found internal error to the application
I select the item that caused the problem and try to upload: Works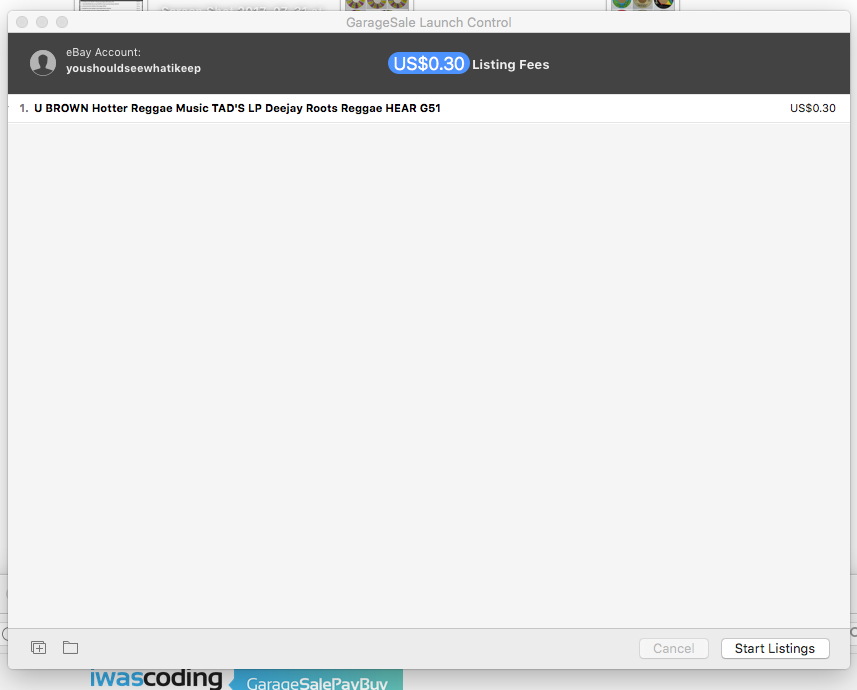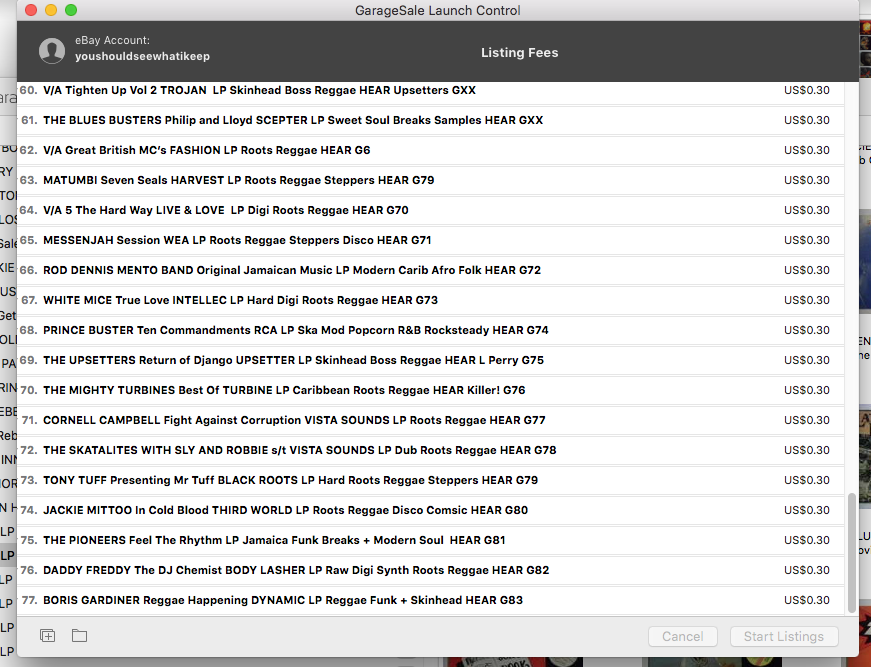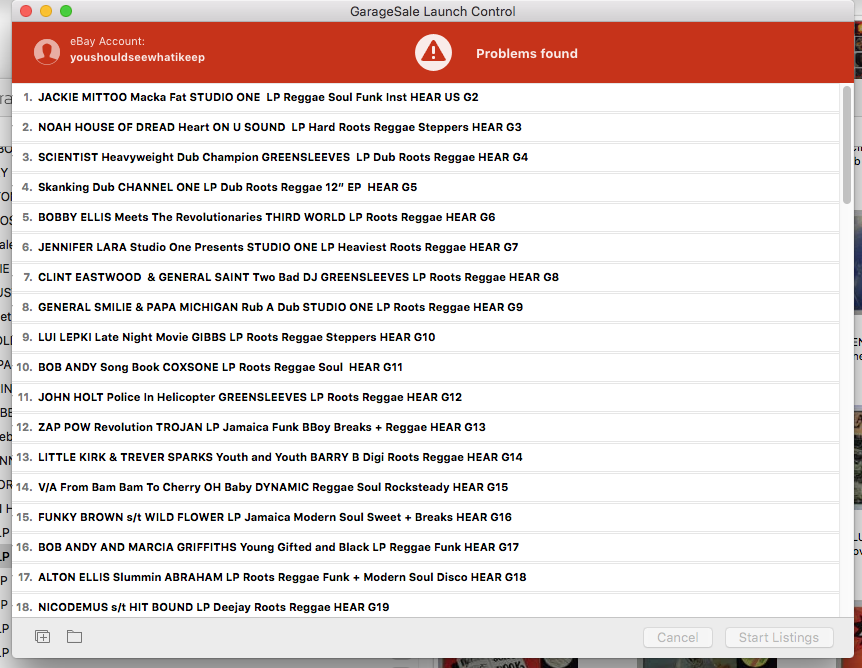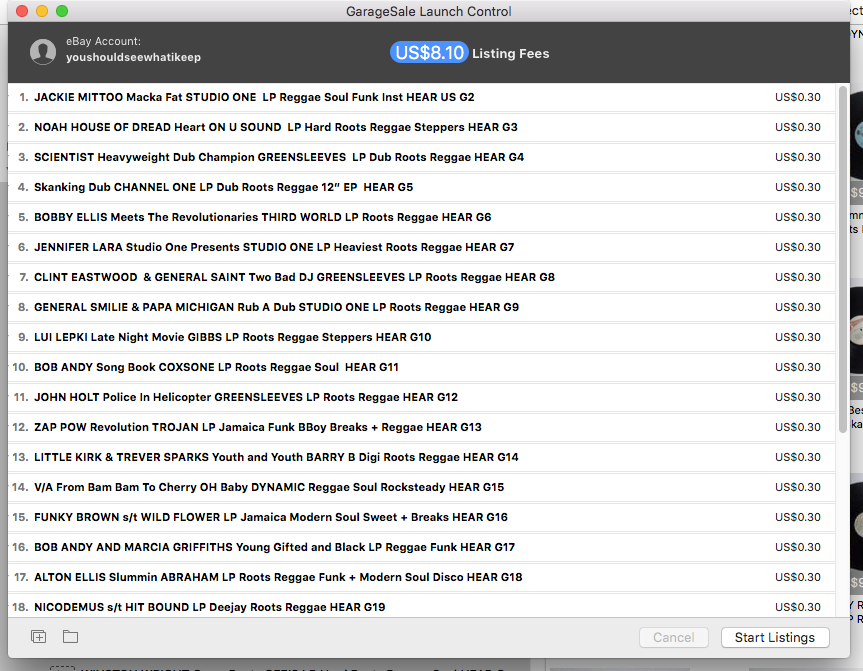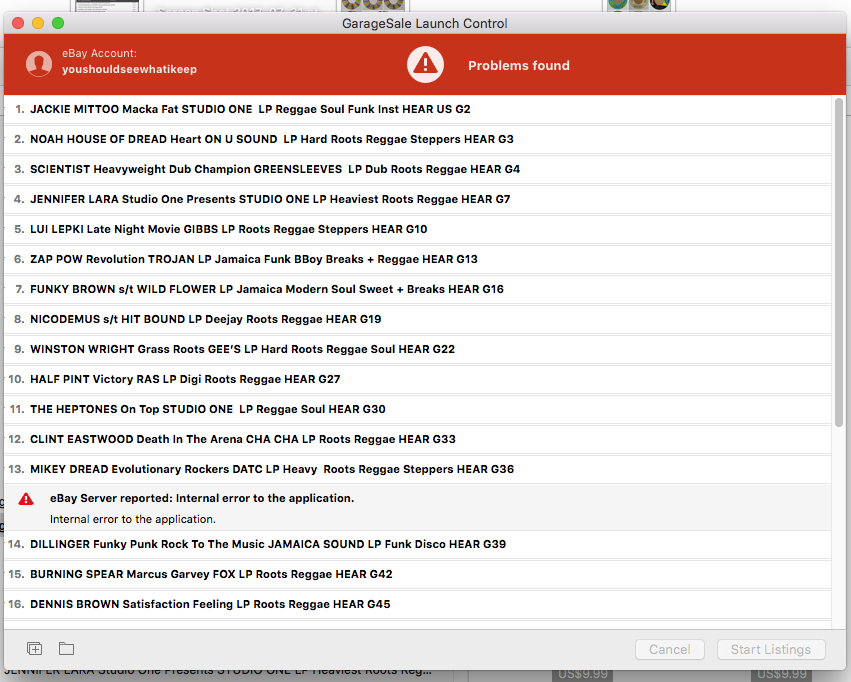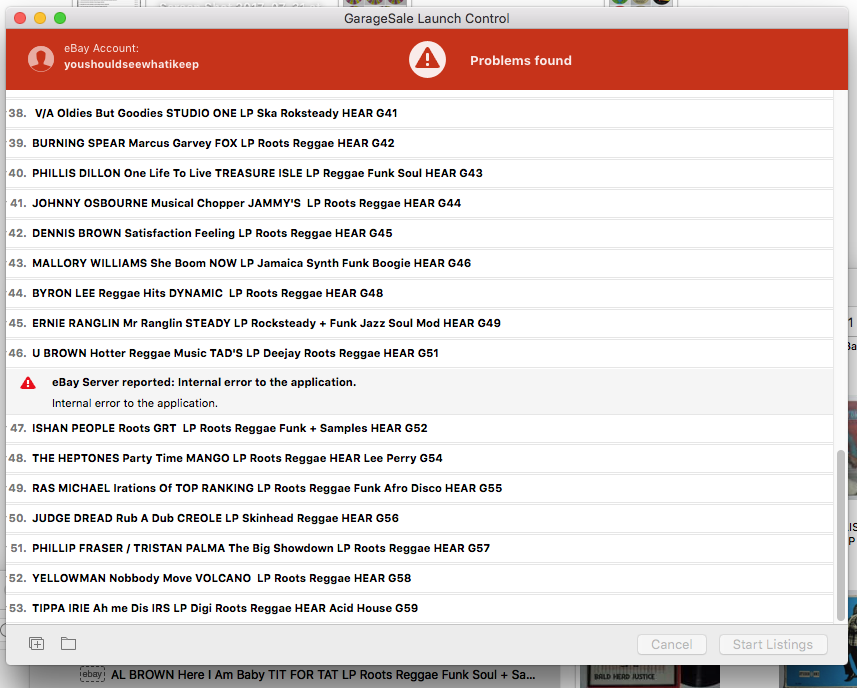 What is going on???