Hi!
I have the following problem, got the subscription version of GS some time ago and now I finally found some time to actively prep some auctions in GS, but no matter what I do, my offers that are listed on ebay will not be synchrnoized nor are the previous sales / active offers displayed.
I have already tried the following:
-Token renewed
-Deleted Ebay profile completely in GS, rebooted the Mac, added Profile again → Updated account details → No change
-Multiple reload/refresh in the auction overview
-Removed the Garagesale folder in Library/Containers, set everything up from scratch …no change
My profile on Ebay works normally when i log in via the Browser and my listings are visible. Those listing have been setup in GS about 6-8 weeks ago and did work before. But now it just won´t sync.
My Mac: Mac OS 12.4 / MacPro 6.1 / 12 Core / 64gb Ram
Thanks in advance for any help!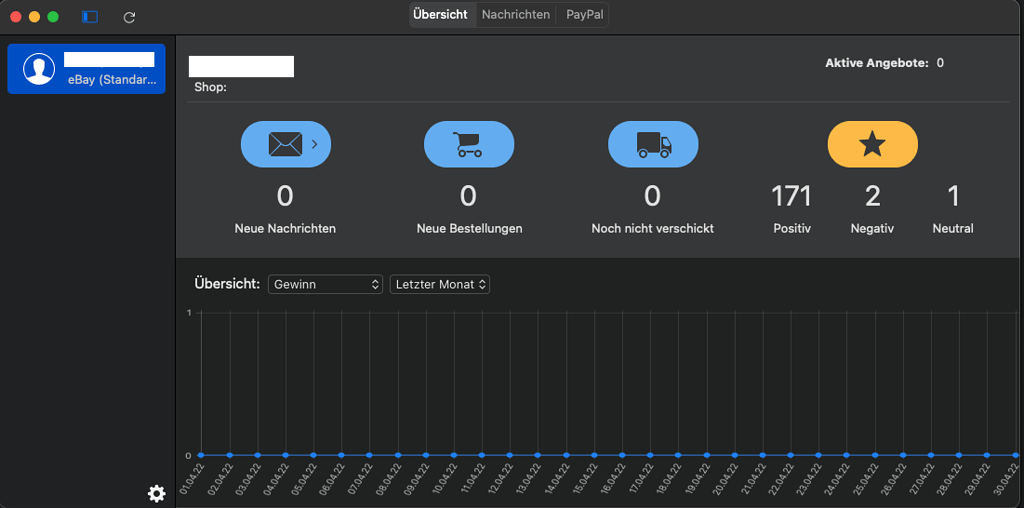 Ronnie