Hi,
since some days I am having an API error using the order section. This warning appears when clicking the "shipped" checkbox. Orders are correctly marked as shipped also in ebay site: "an unknown ebay API error happened"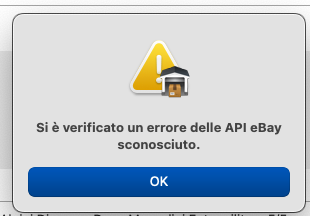 If you add a tracking number, select the courier and press enter, the same warning appears several times (two times for 1 item orders, 2 times if the orders have 2 items). If the order has 1 item, the tracking is NOT uploaded to ebay site (order is marked as shipped correctly). If the order contains 2 or more items, tracking is correctly uploaded to ebay site.
Let me know what I can send you to catch this bug.
Thank you
Federico