After changing the font/size/color choices for text in the Inventory description box (by selecting all and then using the Fonts and Colors windows), clicking in the description box and typing more (even between two characters that already exist in "my" font choice) causes the new text to appear in the default text/color (Helvetica/12/black) rather than the font/size/color surrounding it.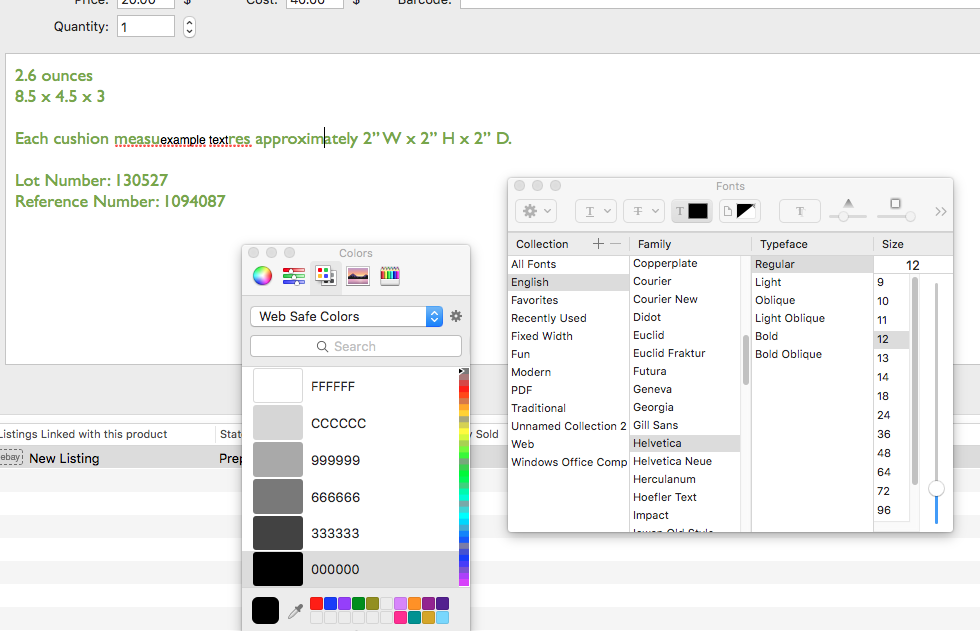 In the example pictured, I selected all the text, changed it to a web-safe green, size 18 Gill Sans font. Then, I clicked in between the "u" and "r" in "pictures" and typed "example text."
This also happens when selecting a section of text and typing to replace it.
[If it helps in debugging, when selecting text, the Fonts & Colors windows highlight the Gill Sans/18/green options. When simply clicking somewhere in order to bring up the blinking cursor, the Fonts & Colors windows highlight the Helvetica/12/black options.]