Cannot add my account and reauthorize token. keep getting the following message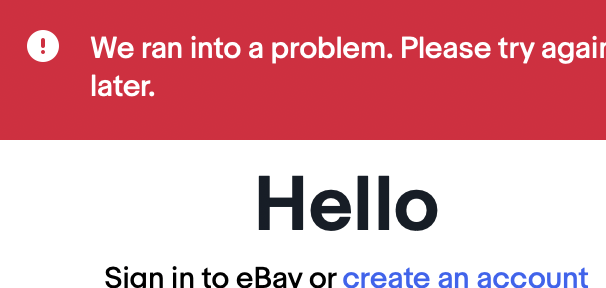 This is a screenshot from eBay's login page, right? Hopefully it's just a temporary problem and it will work again soon.
If not, are you maybe using an outdated version of macOS and/or GarageSale?
Any network tools or Safari extensions installed, maybe?
This topic was automatically closed 10 days after the last reply. New replies are no longer allowed.