Hey there,
i'm trying to add my ebay accounts to Garagesale. Using Version 8.2.1 (1251).
If i try to add an account… and log into Ebay in the popup-window, nothing happens.
Logging out and back in on Ebay changes nothing.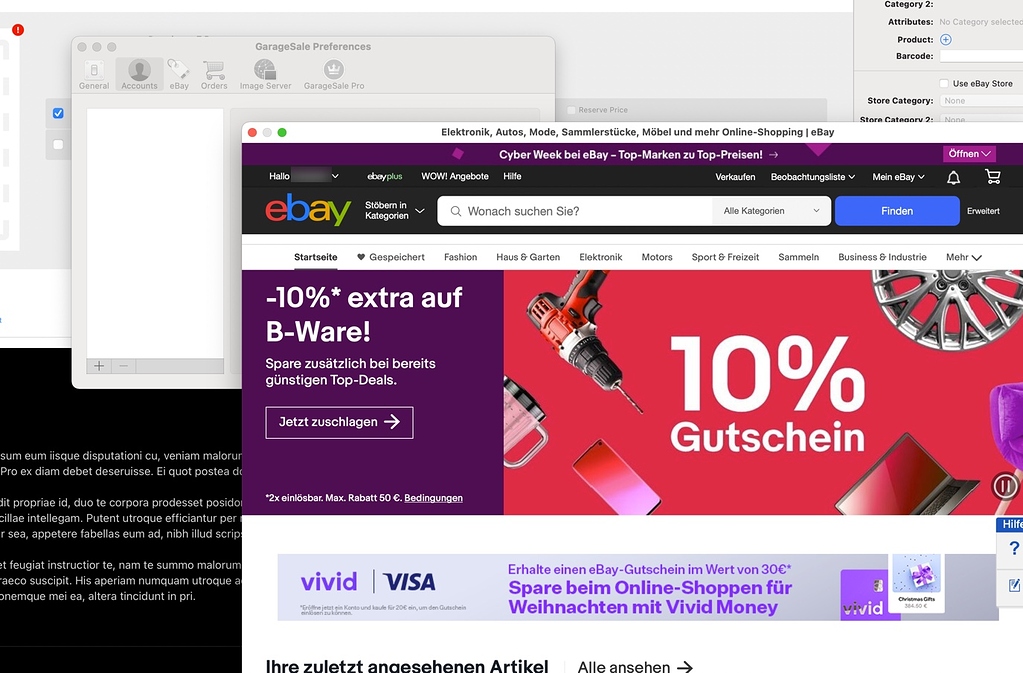 I tried reinstalling Garagesale, clearing the application and browser caches. Nothing worked.
If i click the "+" and log into Ebay, i just end up on the Ebay page, logged in… but with nothing happening.