After I make store listing with variations, I can't seem to toggle the edit screen to go in and make changes as I used to be able to before. Am I missing something?
Nothing is there to toggle to enter the variations edit screen.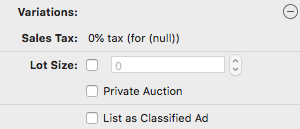 Is this a design issue?
Thanks for any suggestions!