Hi Paul,
To answer your question:

Yes, this happens often, where an items in a group just disappears. It does not happen because I am deleting items, they just are gone, poof. But they still exist on eBay, so I am often made aware of it when a customer buys an item that I didn't see in GS, so I couldn't end the listing when it sold out. Big customer service problem.
I have a current example:
Our listing for the Paiste "C" Floor Gong Stand for 22" Gongs (ST48122) only exists on eBay, but when I search for it in GS, it is nowhere.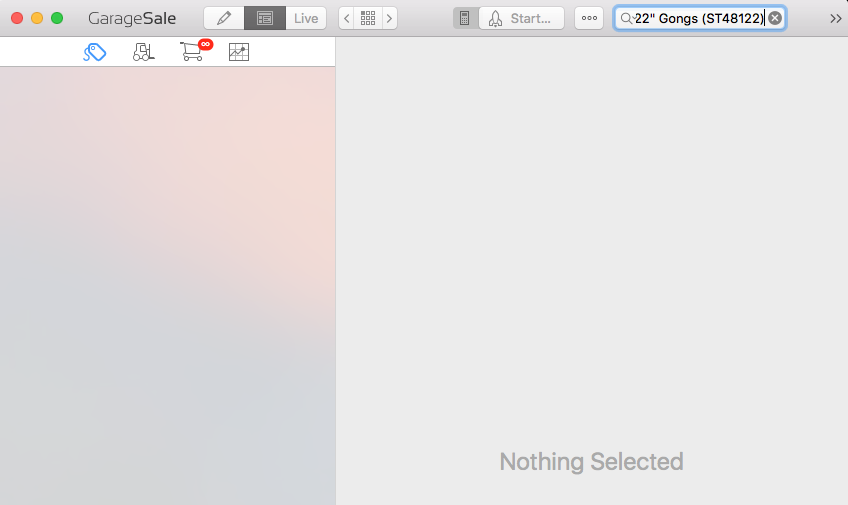 So now, the only way I can have any control over my product is to delete the existing version one eBay, and create a new item in Garage Sale.
I have even tried ending and relisting in eBay, and it still will not show up in GS.
When I relisted the item within eBay, the item also stays in the correct section that I assigned it to in GS. (Paiste Gong Stand Section)
Also, I have just replaced the older version with the new one you shared, and it still does not show up.
Thank you.
I am using a Mac OS X El Caitan
GS 7.0.8b2 (797)