I have always set my listings (BIN) to Quantity = 1. When the listing ends successfully, Ebay marked the listing as 'SOLD' and GS follows suit on an 'Update All'.
This appears to have now changed. The example below may explain the problem.
This item was sold yesterday.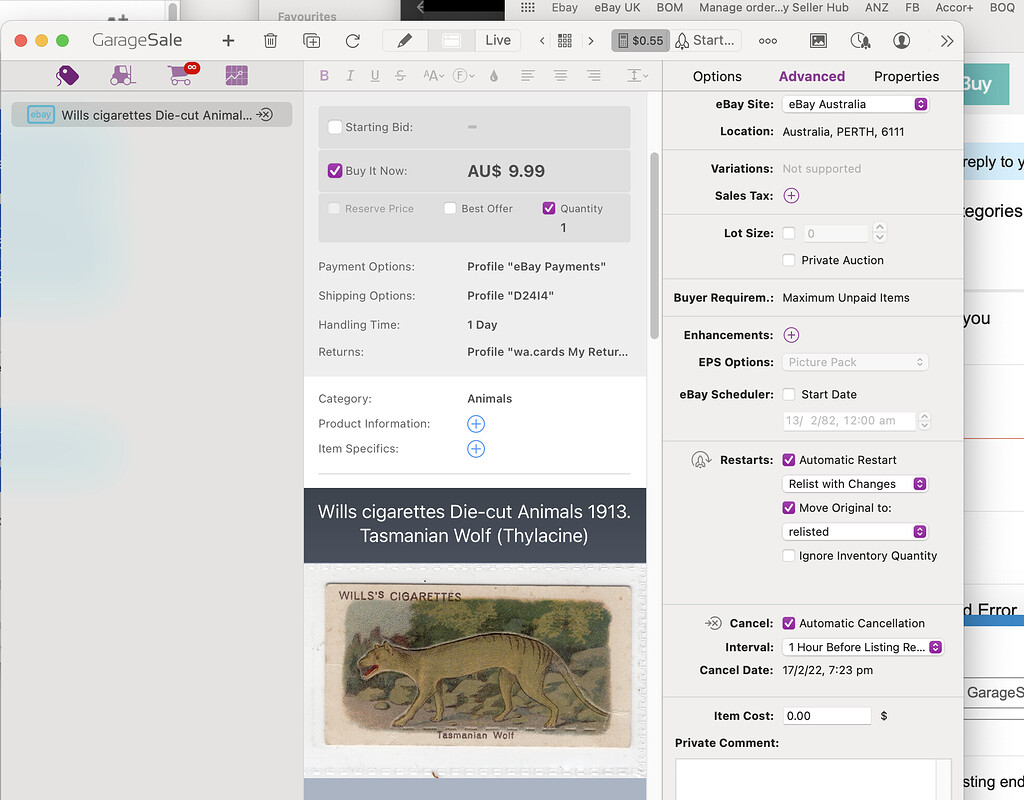 I noticed it was still showing as active I ran the 'update all' command. This did not change the status.
I checked the item's Ebay link from GS to find the item is now marked 'Out of Stock'.
All my listings over the last 24 hours have looked the same. ''Out of Stock'.
I suspect the change occurred yesterday when I signed up for 'Ebaymag' after receiving an eBay invitation to do so.
If I revise the listing shown in Image 1, it starts another listing of the same item which is definitely not what I want AND the original item remains active.
If I stop the listing, it does actually stop the listing and mark it as stopped. Whilst this is a 'quick fix' it is not what anyone would want. I have not checked to see what happens in the orders section. I will if I find time but as I have just sold over 100 items today I have other priorities such as making sure an item was not listed when I do not have the stock.
David