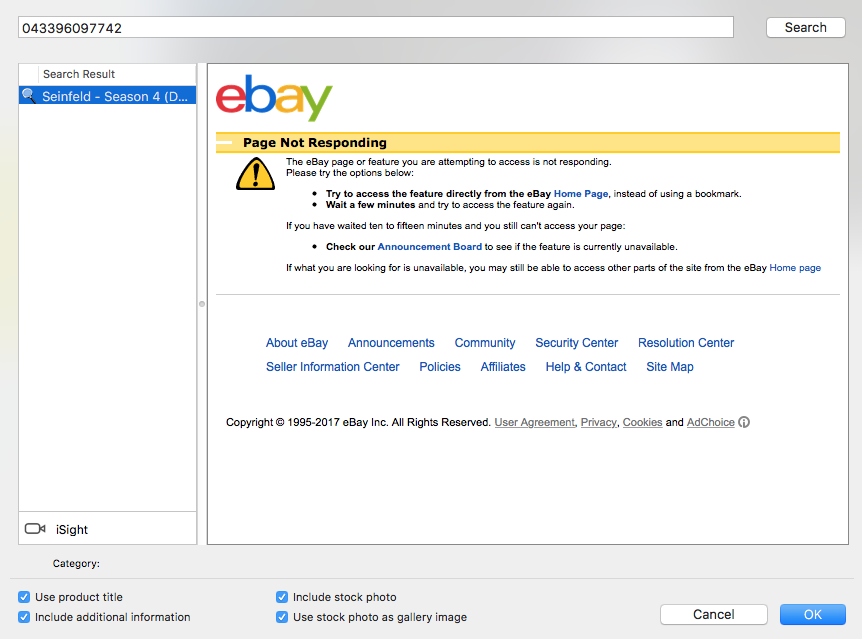 Trying to use pre-filled information (P-F info) to list DVD movies and CDs. It has worked great for past years. Using GS 6.9.8, I am able to pull up titles in P-F info, but when I select and try to load the item's information, I get an eBay system error page telling me to go back to the Home Page and try again. There are no announcements on the eBay system boards stating that there is a problem.
Trying to list the same items using eBay to add new listings, everything works as it should.
Not sure how long this problem has been going on, but I noticed it from 10 pm EST (June 39) through 2:00 am EST (June 30). I gave up after trying throughout this 4 hour block of time.
Is this a problem on eBay's end or on GarageSale's end of things?