Firstly, I would just like to say that my GS8.3.3 (1266) is now lightning fast. I am starting to enjoy it again.
There were a few issues after downloading, one mentioned in my previous post.
The 2nd though is a bit weird.
The image below shows how the listing appeared after downloading from Ebay. Note the THREE Title edit locations.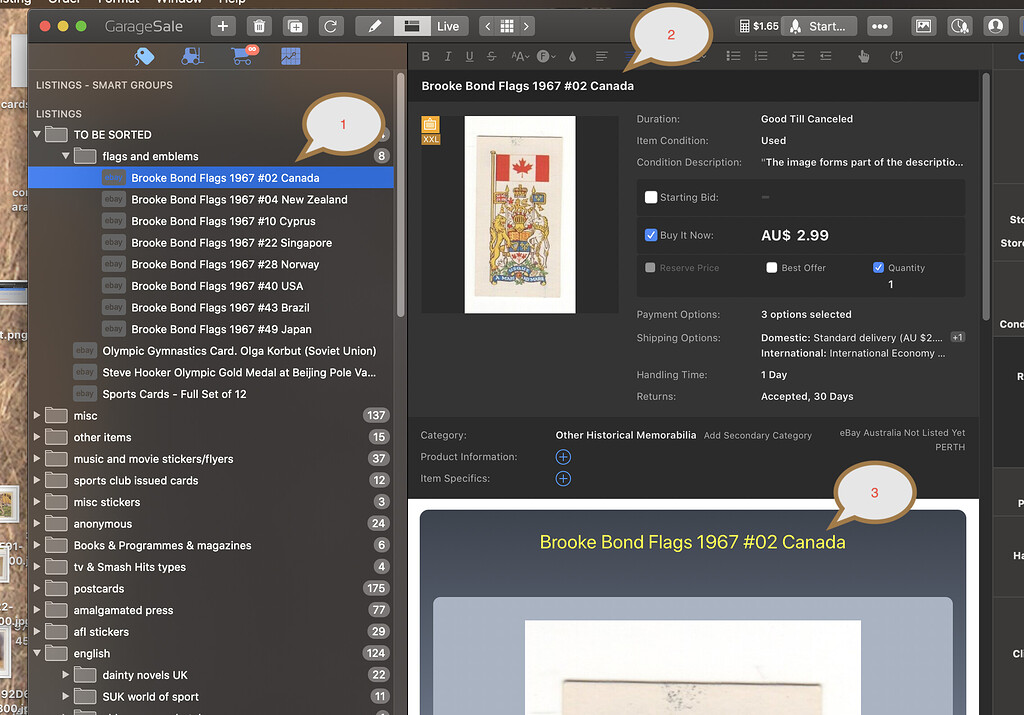 The next image shows what happens if I edit in location ONE or TWO. Either one of these will update the other but not position THREE. If I edit position THREE, then neither ONE or TWO are updated.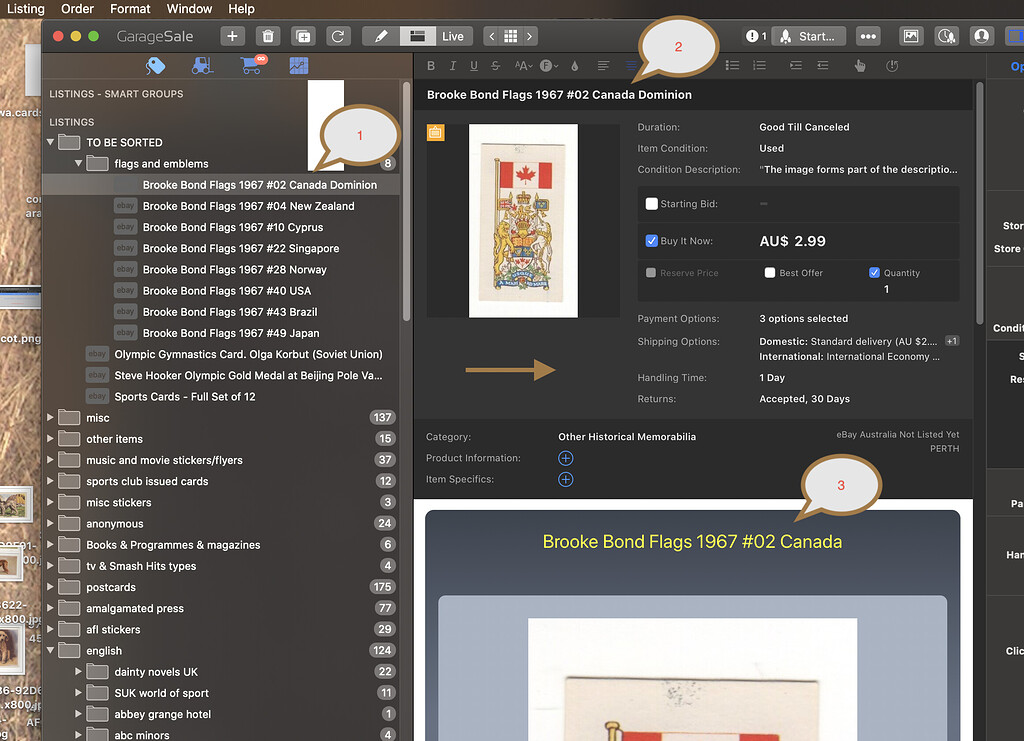 If I create a NEW LISTING all is fine. Maybe it is the "design" I use. How do I find which design I am using?
It used to be that when I clock on the Design Icon, I would see the design I am using. Now it seems to default to somewhere else.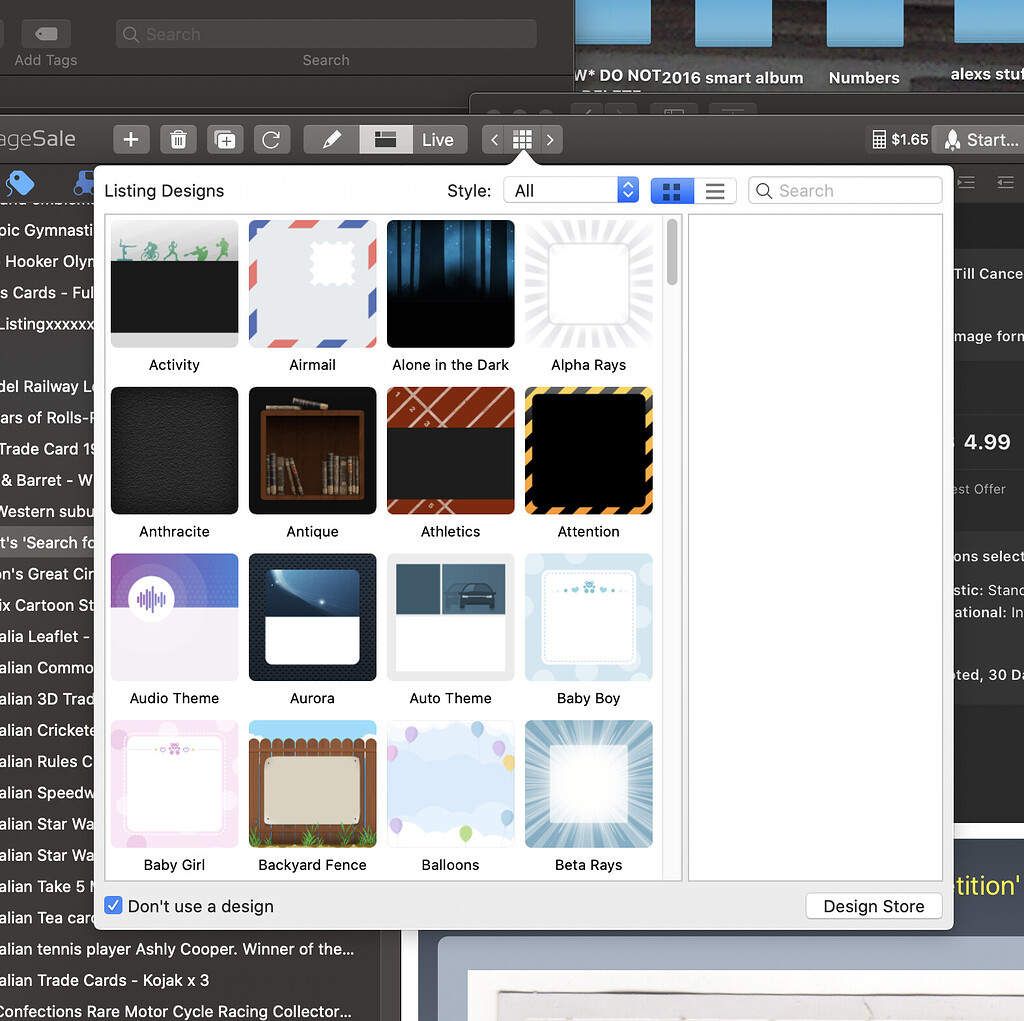 David