Just wondering if anyone can help me with this question.
I have just moved one of my accounts from NON_STORE to STORE.
The image below shows table I have not seen before.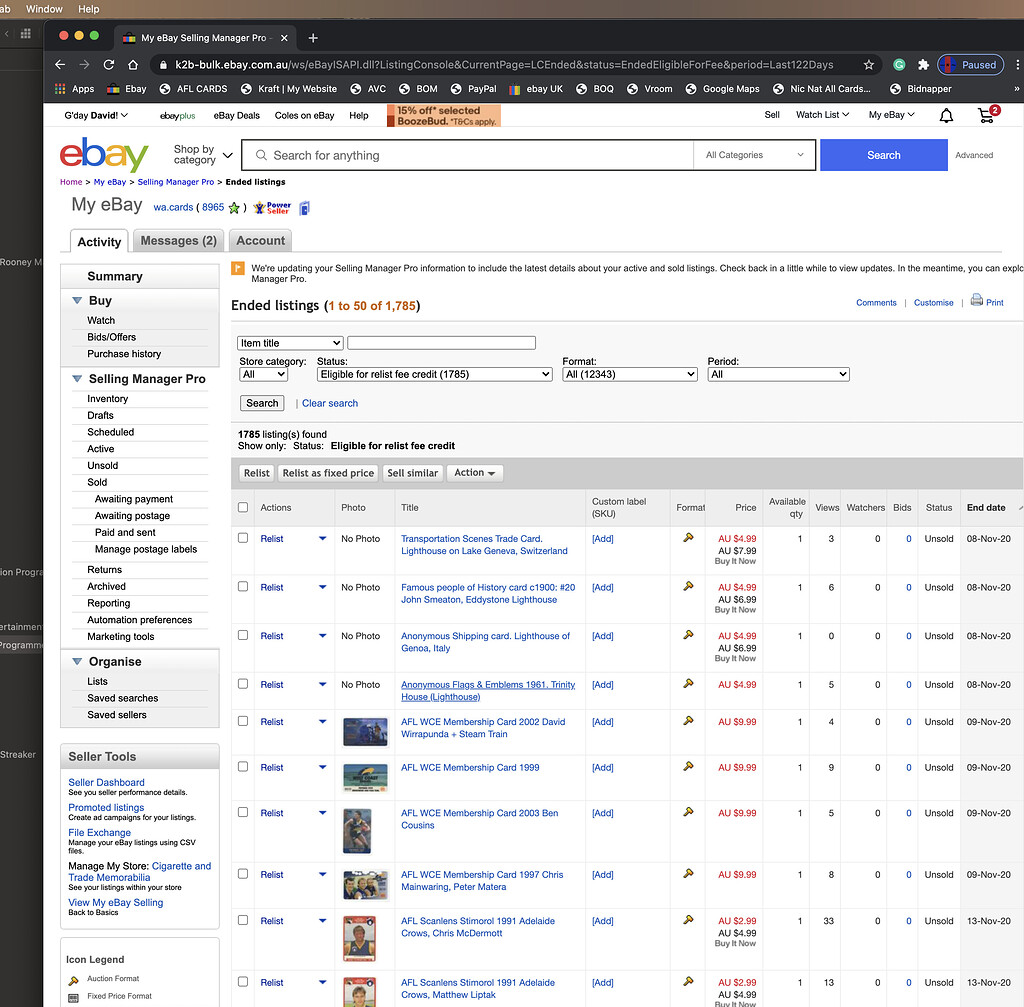 My question is, should I re-list these items in Ebay (and do an 'Update in GS - Will that even update correctly?) or list them from GS?
I may have to change the category although it does not say so.
David