eBay's "Global Shipping Program" does not cover televisions.
I need to exclude all countries except for the US, but the choices are blank. It says "255 shipping destination excluded" beneath the blank field, but I believed that and put the item up believing that it was the case.
And then a guy in Papua New Guinea won the bid.
I've cancelled the sale and want to put it back up, but I don't know how if there is no list I can tick countries off of.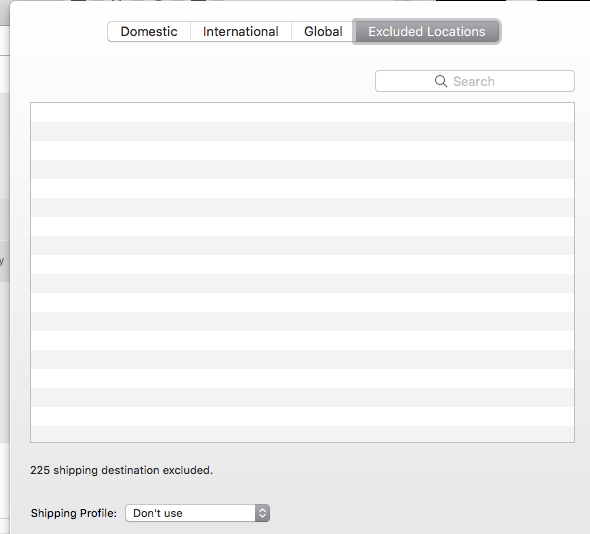 I've checked, and all of my listings end up giving me this option. There is no shipping profile involved.
What am I doing wrong? Help!