3 items to bring to your attention.
Under menu item 'Listings' is the command 'Remove All Images…' It shows an ellipses which means a dialog box will appear. But none does. The ellipses should be removed.
The select category window used to show recently used categories but no longer does. It is always blank.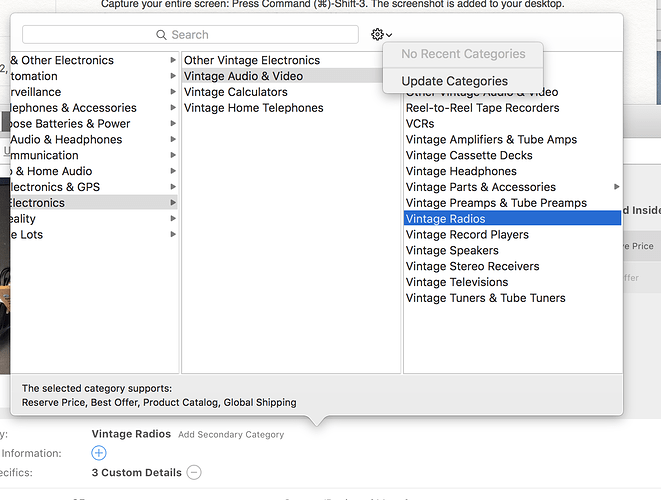 Lastly, in the left panel, some auctions show a small cartoon bulb indicating the number of bids. Not all auctions show this that have bids. See below. Top item no, 2nd item yes.

Thanks for a great product,
Steve