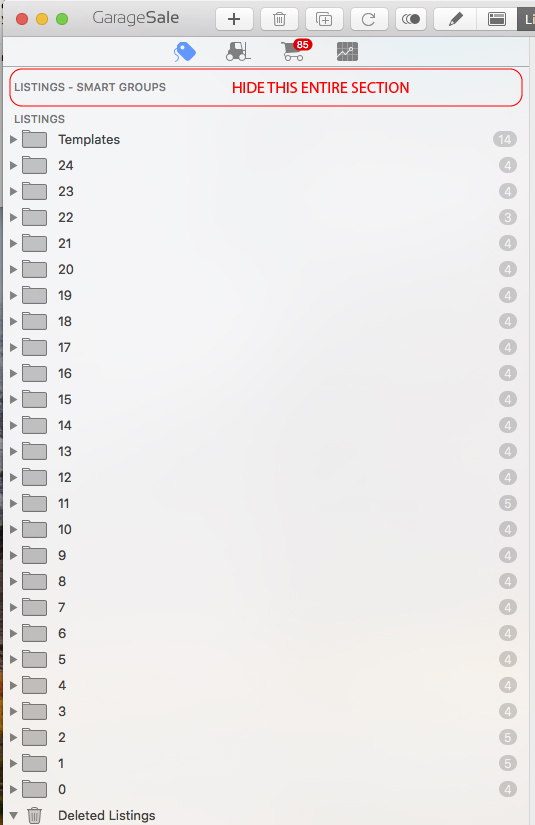 I do not use smart groups as the inventory is highly organized in folders that correspond to folders on computer hard drives.
Is there any way to hide the Show / Hide section as it takes up valuable vertical space.
The Templates folder contains sub folders of various shipping and category templates which are duplicated and dragged down into the number folders as inventory is added to the numbered folders. The higher the numbered folder the newer the inventory.
I don't want anything at the top but the Templates folder.
---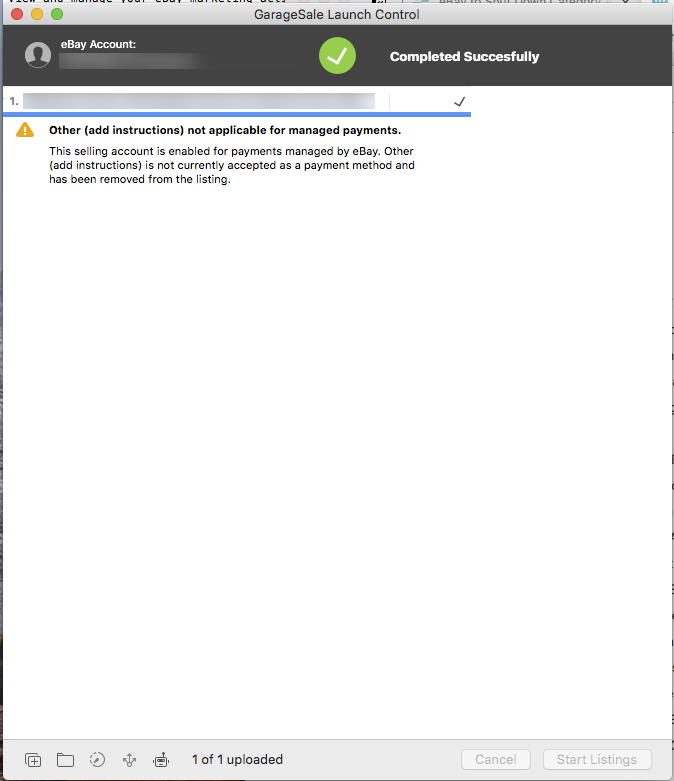 The test item uploaded to eBay opened a way too wide Launch Control window. The window should only be as wide as the progress bar.
---
GS does not remember the screen it was saved on.
It only remembers the X & Y position of the screen it was saved on.
Lets say you have two 24" screens side by side. We will call them Left and Right.
If you quit GS on the Left screen and then reopen GS using its dock icon on the Left screen it correctly opens on the Left screen with the correct X, Y position. If you open GS via its dock icon from the Right screen it will open on the Right screen using the X, Y position previously saved when it was closed on the Left screen. It should open on the same screen it was closed on regardless of what screen its opened from. This automatically saved preference should only change when the user closes GS on another screen.