Forgive me from asking all these questions, but I think they may help others using GS
When I list the games on eBay without the UPC codes, I need to go in and manually search their catalogue to locate the game. It then automatically installs all the information and some with video on that game. If I then go to look at my ads, they no longer show the larger version of the images in the Garage Sale template and reverts to eBay's photo display. Empty boxes show up on the ads now.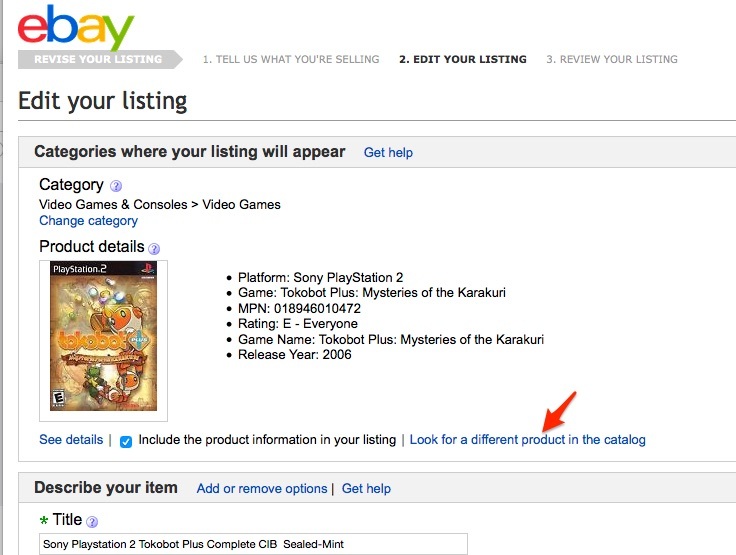 Next question…
If I relist items that didn't sell using eBay's relist feature I see that this information is not downloaded to GS so now what is active is no longer accurate. So it would seem that the only way to have it show in GS is to relist them from GS, but if I do that I will once again lose the eBay information that I had gone into eBay to add to my listings.
I was hoping that GS goes into my eBay account and can recognize which are active even on a relist.
Any comments or suggestions regarding this matter? Now that they require UPC codes on new items, and UPC or matching descriptions on other items, it makes it a lot harder to put these listings up or to rerun those that don't sell.