I have noticed this issue last month and I have an example below.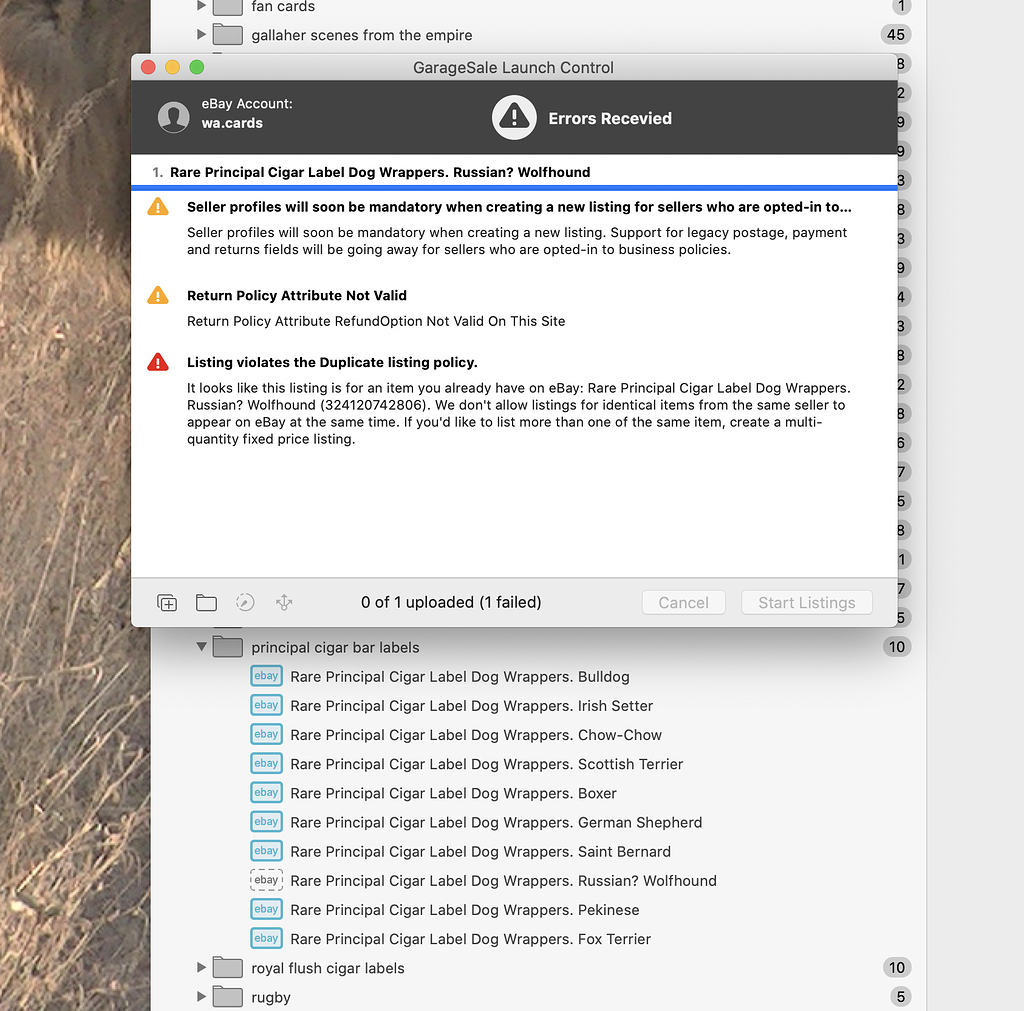 This image shows my attempt to list the item Rare… Wolfhound because it cooers as "prepared" in GS./ In fact, as the error message shows, it has already been listed but not marked as such.
Is there anyway I can correct this? It could be quite a problem as it is possible that I could list it as another Ebay-user which means I have two auctions running on the same item.
David