Using GarageSale Version 7.0.14b4 (832), macOS Version 10.12.6 (16G1212)
The Middle Pane needs to redraw/update when Buy-it-Now price or Starting Bid price is changed in "list" view, icon view DOES update correctly. Changing Buy-It-Now Price when multiple listings are selected DOES actually change the Price, but DOES NOT update the price shown in the window middle pane. If you re-select the items, the correct price is shown.
Changing the Quantity field works correctly.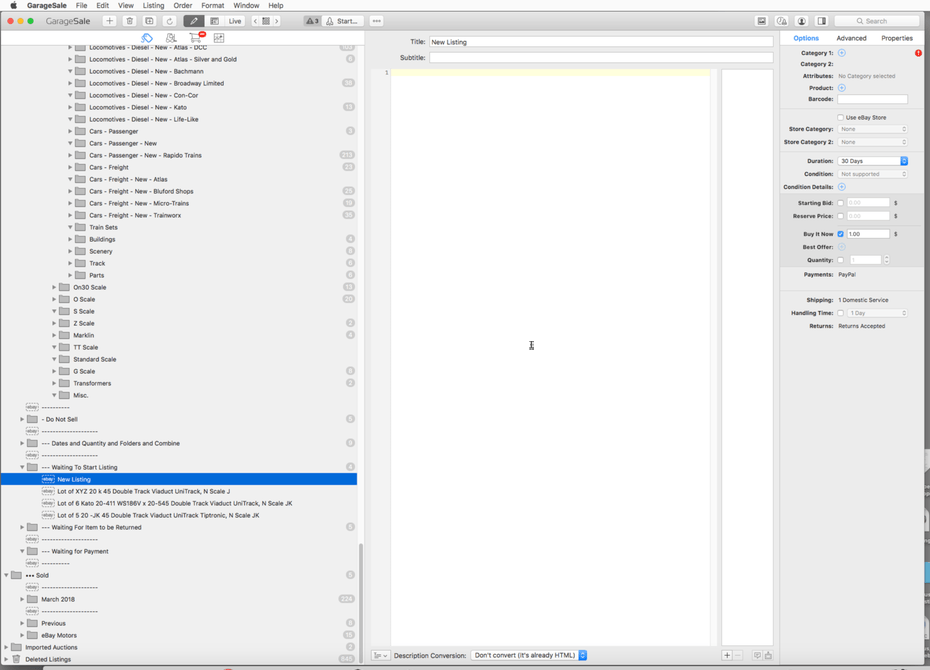 Before changing price: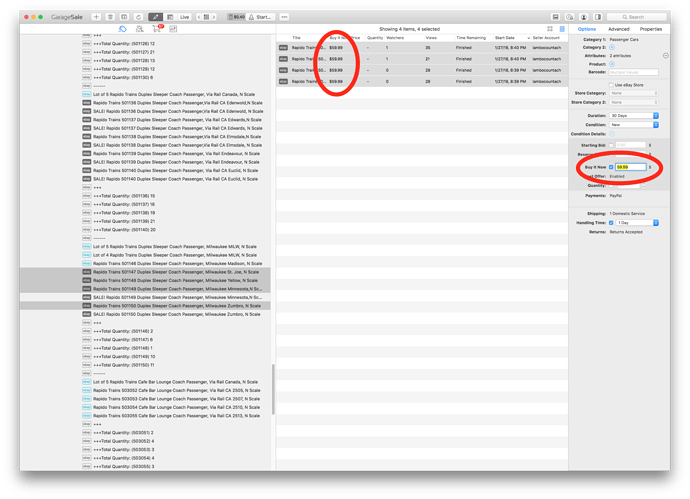 After typing new price and pressing tab key: