Hi all
So I just upgraded to a new MacBook, installed and updated the latest version of GarageSale. I transferred the database over as described in the FAQs. All my listings are now showing which is great. Updated my access tokens whilst I was at it, and updated the listings: Menu: Listings > Update All Listings.
However, when I go to start a listing now I get the following warning: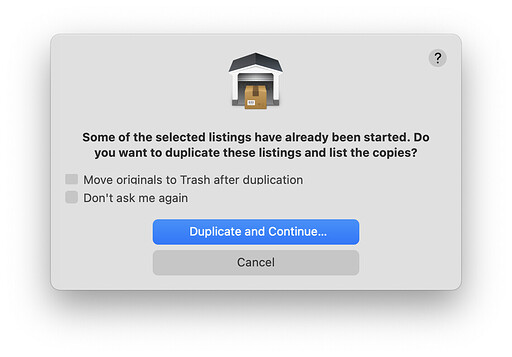 This is for listings that are not live / have ended. Could someone clarify what's happening here?
Thanks