I seem to spend a lot of time in GS duplicating items and moving them to different folders and often just sat twiddling my thumbs while the ball spins for my entertainment. Maybe it is just me and the way I organise listings but I wonder if GS can be improve in this area?
Love to hear your thoughts on this guys.
Below is a mock set up of how I organise my groups.
I keep my active or ready for listing items in a different area to the items I have sold.
There are 2 reasons for doing so.
If I keep them in the same group, there is a danger that items sold will be re-listed. Sometimes I have more that one copy of an item but frequently not. Arrival of new stock may change that of course.

If a sold item is re-listed, the original will end up in "trash" which I frequently empty to reduce the size of my data base. I would then lose the sold item link to the "order".
Current set up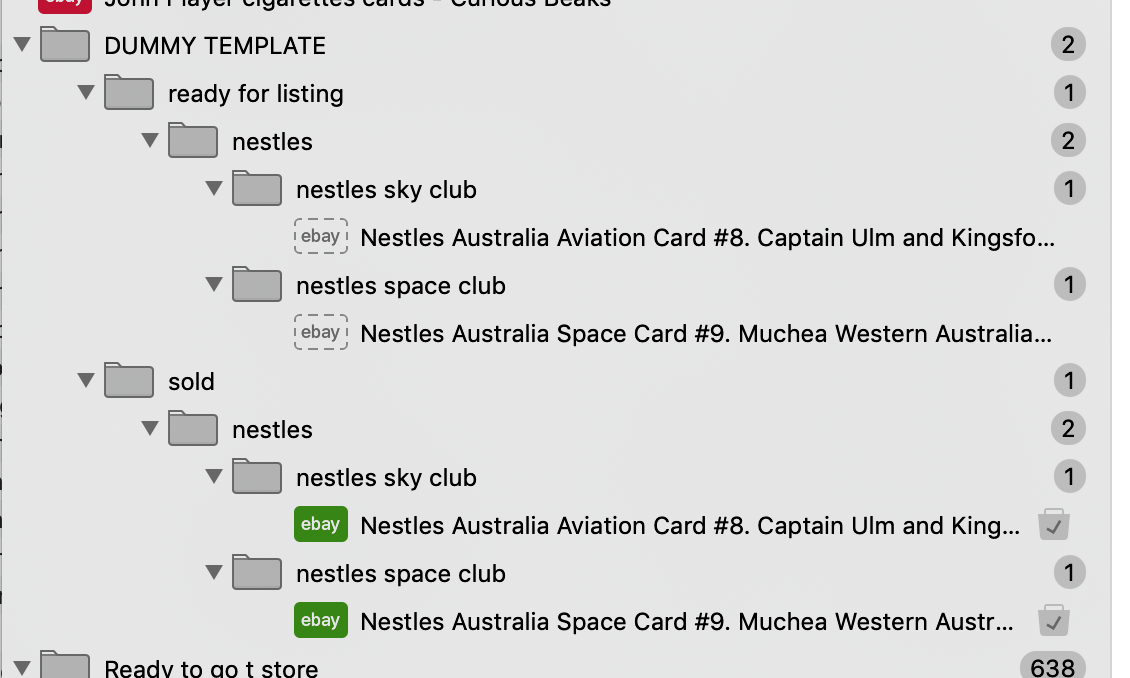 It seems to me that if GS didn't automatically list sold items then a single group could hold sold, active and prepared listings.
As below.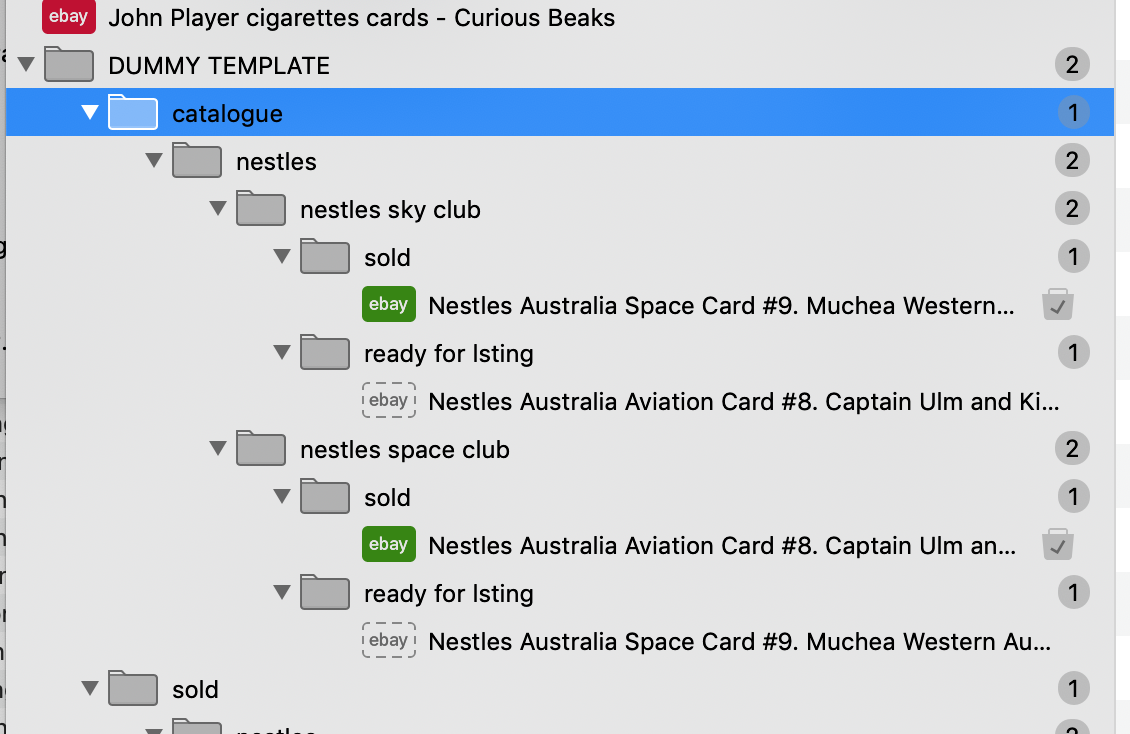 David