As an avid GarageSale user, you might have noticed that dragging images directly from Apple's Photos app to GarageSale's preview mode stopped working a while back.
This issue does not only effect GarageSale, every app that use macOS's WebView component (e.g. Slack or HipChat) can no longer receive dragged images from Photos. Also, any website that accepts image drags, e.g. to compose printed photo books, can no longer receive images from Photos when viewed with the system's default Safari browser.
We believe this bug compromises not only GarageSale, but the Mac's core functionality itself, and filed a bug with Apple a while back, but unfortunately it hasn't been fixed yet.
If you like to get this issue fixed, please use Apple's Photos feedback page to tell them how the problem effects you:
Also, if you have an Apple developer account, feel free to duplicate our bug report: rdar://34952636: Image Drag&Drop from Photos.app to WebView not working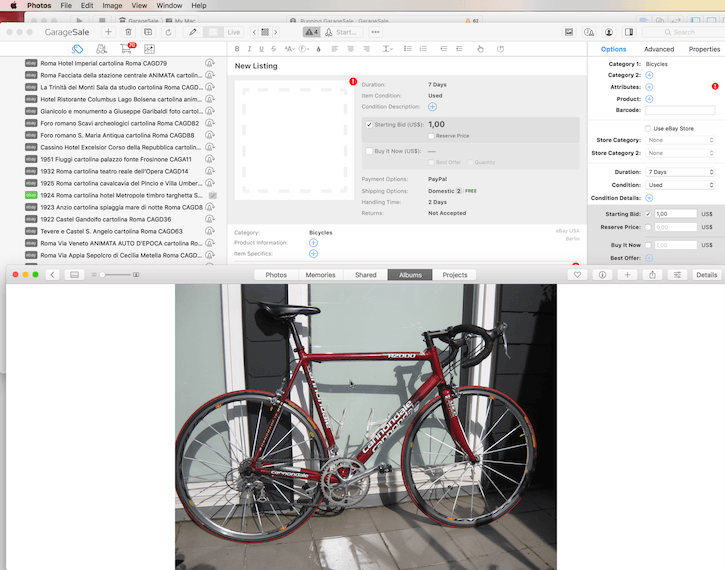 Thanks for your time,
Ilja