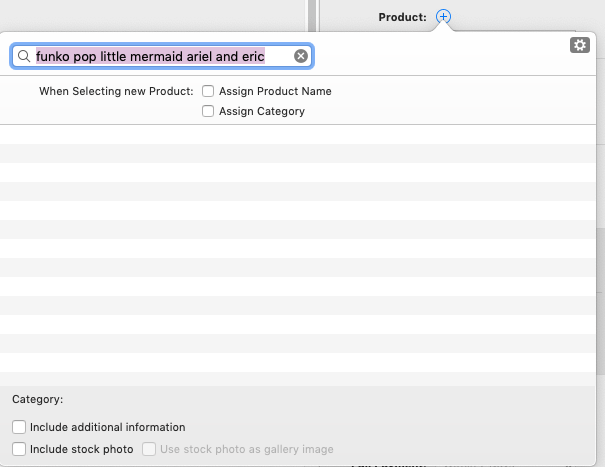 This feature which is almost essential never seems to work for the variety of products I list on ebay. This kind of ruins the purpose of this software because besides the inventory tracking system, I'd have to define all custom attributes as opposed to just clicking on eBay "Sell one like this" except with my own pricing and design template for the listing.
Is there any way you can just add a quick scraping feature from an existing/sold listing instead of relying on a UPC database that doesn't get anything worth selling?
edit: after reading around, you scrape your info from the eBay catalog, which is extremely limited in what it offers. I guess this is a feature request? Have the ability to scrape info off of another listing with just a link. You seem to have added AppleScript support, which is can be useful and I'll try to make my own plugin in the meantime, but this seems a little bit going out of my way to get something done like this.