I sell new/old books on Ebay, I check the books by page count etc. but I have had the occasional person want to return items, which they cleary have scanned (Broken spine, page creases & bends etc, and we are talking $100 + books) and even the occasional page torn out that I know was there. (this happend years ago, but aftre one sad even, of Feedback blackmain, where the customer clearly messages that they would leave negative feedback unless I refunded, and Ebsy, despite the message refused to intervene). I no Longer accept returns…
so what can be done.
I clearly state so in my listings that i willnot accept returns.
?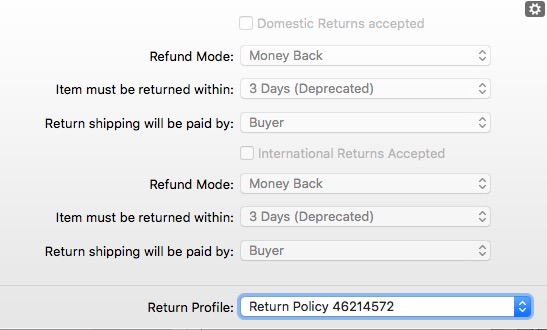 I gave tried the GS Help to find out what 46214572 is… and it only offerd me to do a Google search which returned usless (non clear gumbo) info.