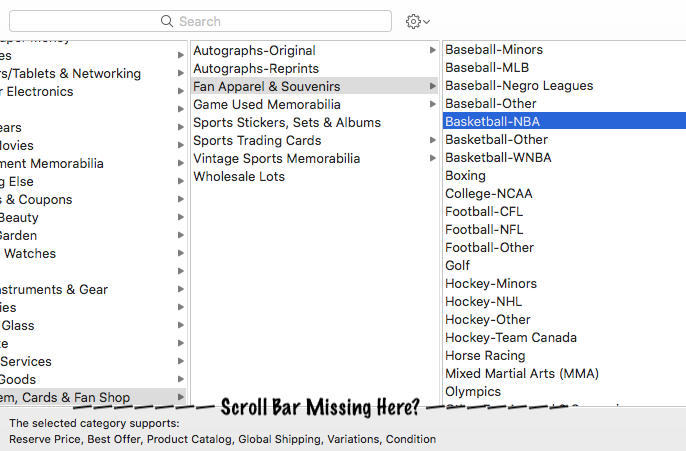 Hello, was there a scrolling bar here that allowed us to move back and forth when the category 1 pop up came up in order for us to see all the categories that are available to pick from?
Right now, you have to manually go back to see all the categories if it opens more than 3 sub section categories.
A scrolling bar would be so beneficial at the bottom, so we can just view the categories quickly.
Thanks.