I had 14 items in a smart group that I ended through the smart Group in GS.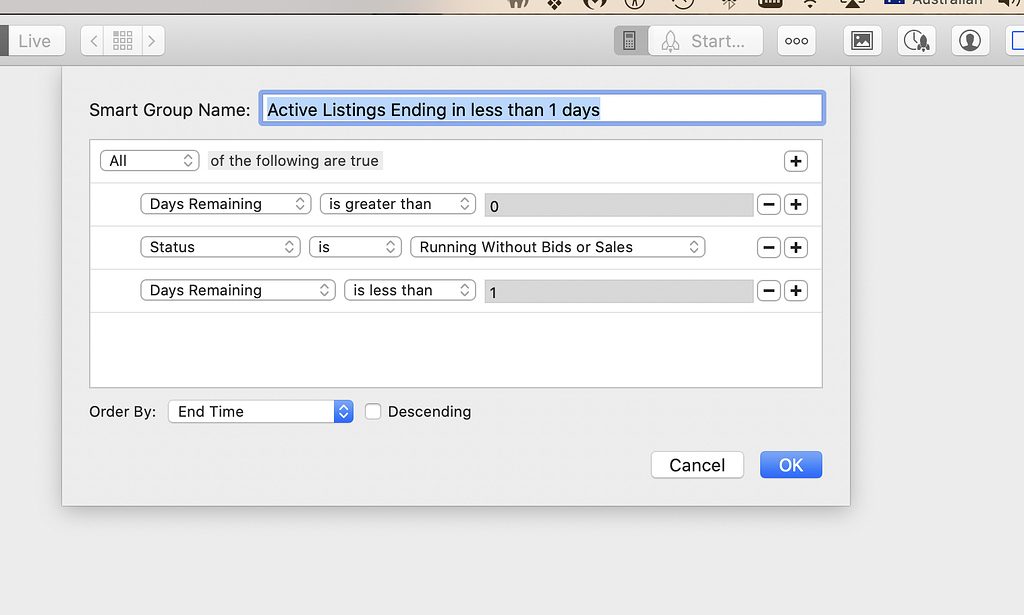 After the items were ended, the Smart Group returned the following: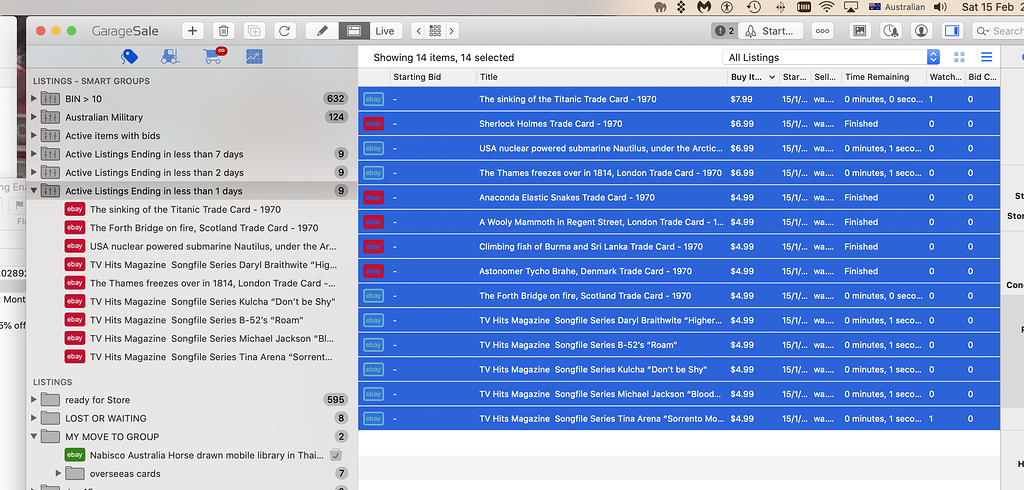 I had to enter the editor for the Smart Group for the group to update correctly.
Likewise for other smart groups in which these items appeared.
David