I think the attached screenshot explains this best. I have 100s of items I enter, and GarageSale always requires me to type into the fields [which have values that truly need to be empty so one doesn't have to delete them first!] in the Attributes section. But as the screenshot shows, all that "required" info that GS wants, is ignored by eBay. So why bother having this feature? For this particular item, the category is Books.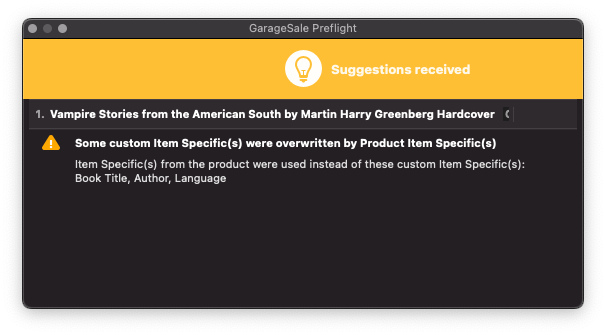 GS 9.4.2, macOS 13.5.2
Any way to fix this behavior?