Sometime, items that are Sold are showing up with the "Active with bids or sales" color. Rather than the "Ended with bids or sales color". These are all Buy-It-Now items. Selecting the item and pressing the "Update Listing" button in the Toolbar will correctly update the item's color.
Note the "Update Time" is 12:06, and the item web page "Ended" time is 12:07.
I guess… Maybe the Sold Order automatically came in and was updated, but the listing has not been automatically updated yet???
I have just noticed this behavior since being converted to Managed Payments 2 weeks ago… Coincidence???
Neal
Before clicking the "Update Listing" button: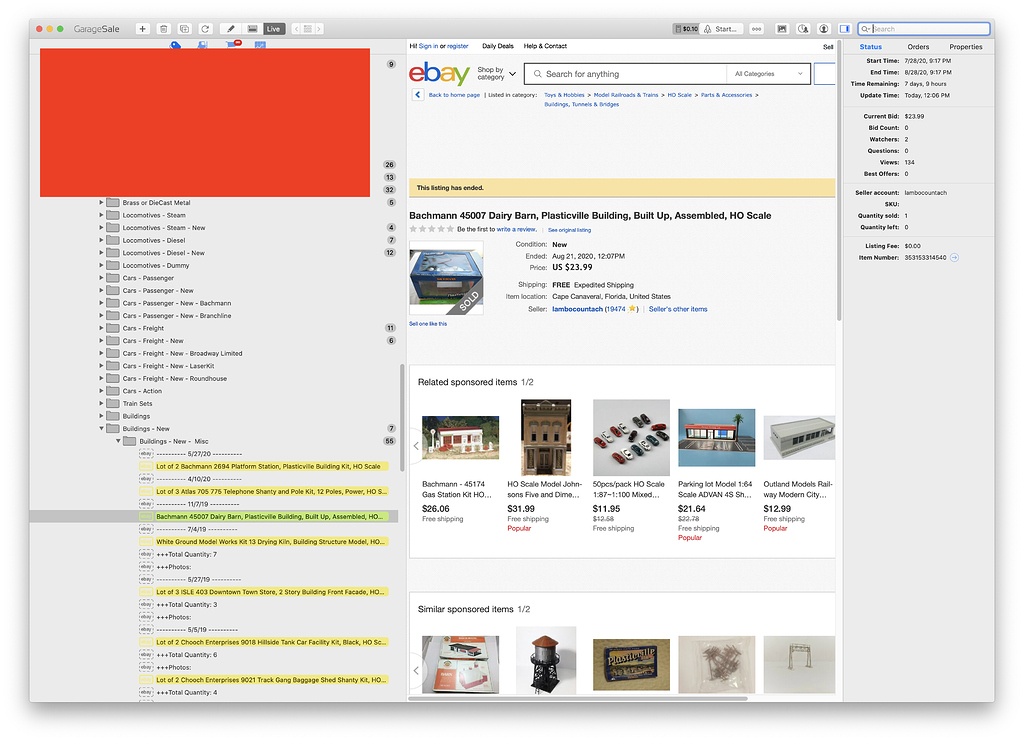 After clicking the "Update Listing" button: