I got this Suggestion (I blacked out the item's text).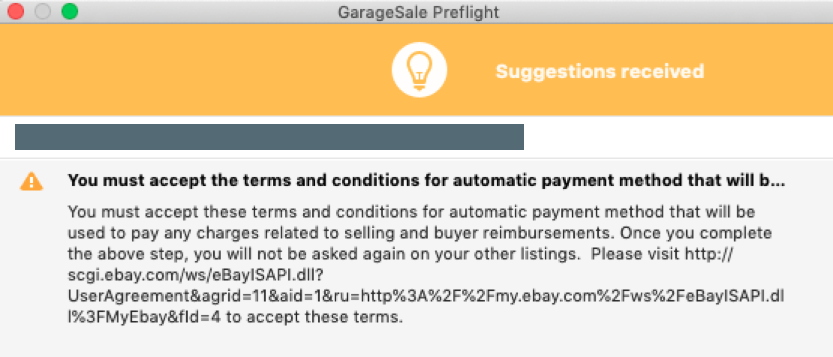 But can't click on the weblink to get to that page. Can not select the text either, as though it is an image. And have been unable to type if by hand as I am not sure what some of the characters are. Such as:
ISAPI, or lSAPl, or |SAP| (Yes I have used three different characters on my keyboard).
My immediate issue is to successfully get to that terms and conditions page and be able to accept it.
I found an eBay automatic payment terms and conditions page by googling, BUT it had nothing to click on (that I could find), to do anything except to read it.
Also, of course, I figure that GarageSale displays that text link for the purpose of being able to click on it, or at least select it, not for a person to attempt to retype such a long string of complex characters by hand.