Hello,
today I found some new bugs in the latest beta:
I am having the same problem already reported by other users, which is the icon color not real (in particular I noticed a sold item that was blue, I had to refresh the listing to see icon becoming green).

Issue with the 2 different way to display a bulk of listing (without and with image). Try to select a group and then switch to the view with image, then back again to the view without images, then select a new group of listing (different from the first group) and switch to the view with images… you will see the listing of the first group, you have to switch again one more time between the 2 views and it will correctly display them.

this is the most serious, the auto-relisting of listing which have quantity > 0 set the quantity to zero after the relisting, so a red icon worning is shown in the advanced tab and the listing is not relisted at all

I set a smart group with "quantity = 0 " and "auto-restart is yes"… well, 52 listing are shown, but what's strange is that those listing are still active so it is impossible that quantity is zero.
That should be it. Now some questions:
how can I set a smart group in order to see all those listings which were not successfully relisted for some reason and so are still inactive with the red error icon in advanced tab? Is it possible to group listings with "auto-restart yes" but are inactive?

is everything ok? I see some strange high value as GSamount… ???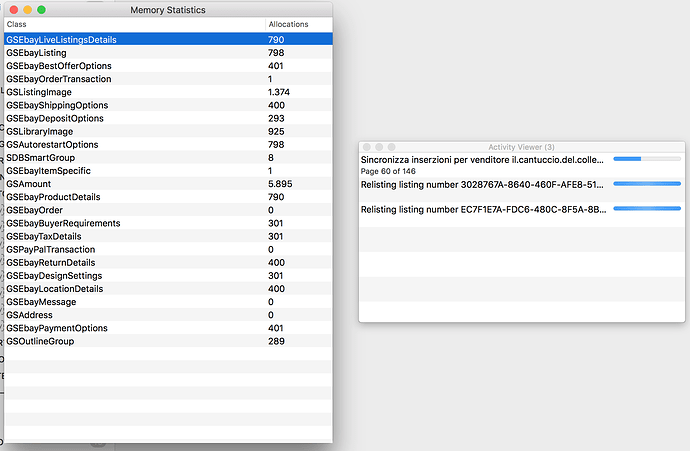 Thank you