Spacing is not the same in edit mode vs when an auction is published.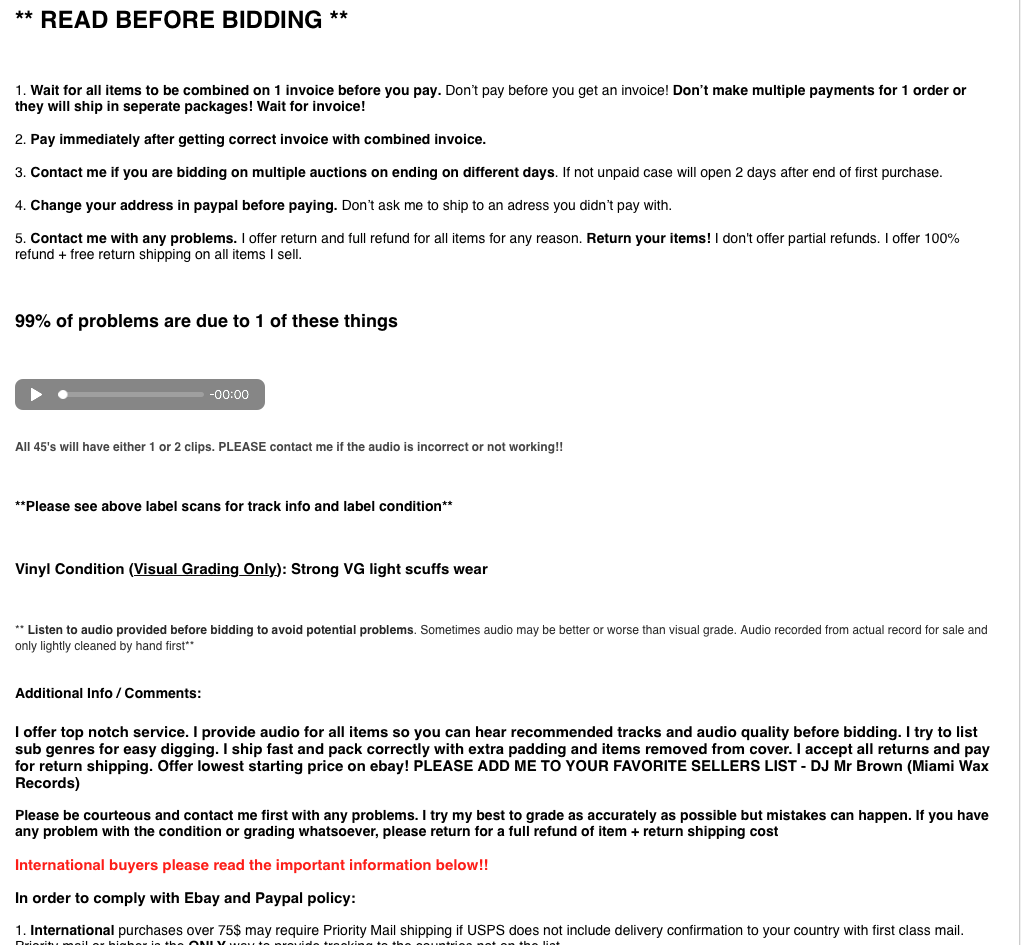 I know this is an html issue.
How can I idkentify bad code before item is uploaded? How can I fix it? How can I prevent from happening? Its insanely annoying! I want what i see in edit mode to actually be what gets uploaded to ebay. As you see additional spacing gets added when its uploaded and looks like crap.
Will you guys ever automate sku numbers so I don't have to manually type them out every single time? It so insanely simple to do and would save everybody a lot of time. I have posted about this before. Use something similar to a label maker. I would imagine most people print sku labels for items they are selling anyways and would be familiar.