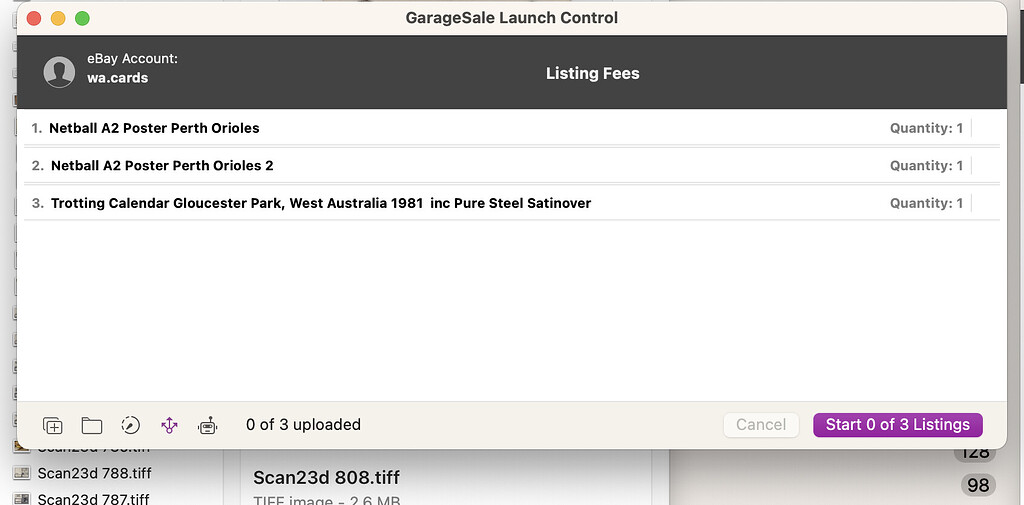 Should this read 'Start 1 of 3 Listings' rather than 'Start 0 of 3 Listings'?
I am running the latest update 9.4b11 (1532)
Can anyone with an older version check?
Anyway I CANNOT list directly by invoking START from the drop down menu. The items get to the GS Launch Control but do not start. However, I CAN list by creating a Scheduled Event.